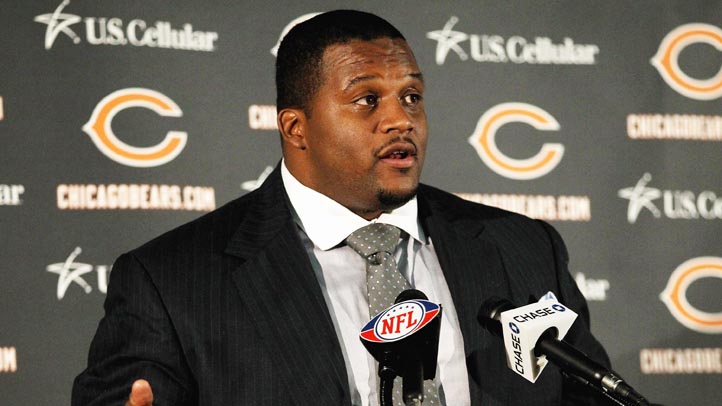 Former Bear Anthony Adams has been entertaining us with videos since he was released by the Bears in the 2011 season. He showed us the real life of an NFL free agent and dad with humor, so it's appropriate he would make a video when he wanted to announce his retirement.
Who wouldn't want to announce their retirement at a White Castle? It has everything: chicken rings, sliders, crinkle-cut French fries! Kudos to Adams for handling his retirement announcement with a laugh.
It's not easy for football players to make that decision, even when they have been out of the league for a while, like Adams has been.
And it's fitting that Adams involved his children. When he won the Bears' Ed Block Courage Award in 2010, his son Anthony III was in attendance and told him, "You're funny, Daddy."
Best wishes to Adams in retirement. Grizzly Detail hopes he keeps entertaining us.
Copyright FREEL - NBC Local Media