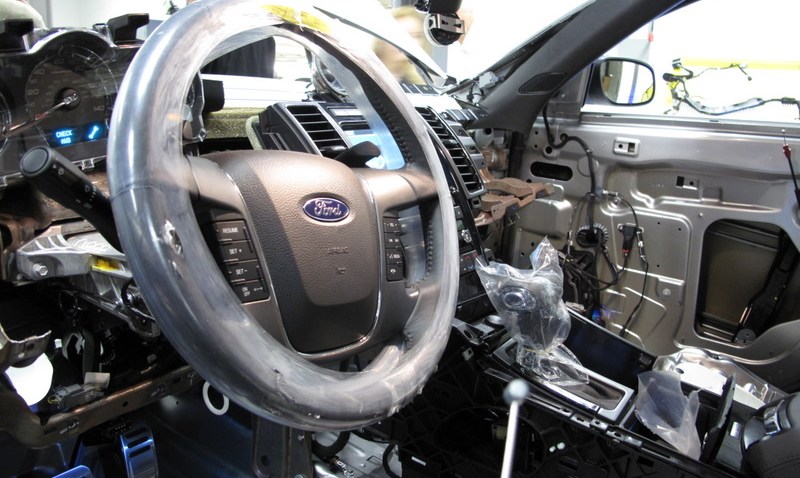 More than 1,000 new jobs will be added to Ford's assembly plant on Torrence Avenue under a tentative deal reached between the company and the United Auto Workers.

Ford's workers will vote next week on whether to ratify the four-year contract, announced Tuesday by the company and the union. The tentative contract includes a $6,000 signing bonus and profit-sharing checks in lieu of annual raises.

Most of the new hires, however, -- about 5,750 nationally -- will earn a wage less than Ford's existing employees. That is expected to lower the company's labor costs, which are the highest in the industry, said John Fleming, Ford's Vice President of Manufacturing.

That could be a sticking point for some employees, who say the company is profitable enough to maintain the competitive wages and benefits for which Ford is known. Ford was the only major U.S. automaker that didn't take federal bailout money in 2008. In May, Chief Executive Alan Mulally received stock worth $56.5 before taxes after the company earned $6.6 billion in profit the year prior.

Still, in terms of jobs, it's positive movement for Chicago, and Mayor Rahm Emanuel's office was quick to congratulate Deputy Mayor Mark Angelson and the Mayor's Economic Council for their work on the deal.

"This is a victory for Ford, a victory for workers and a victory for Chicago. It will not only create new jobs and unleash new prosperity in Chicago but the company's commitment to manufacture fuel-efficient cars and trucks will help pave the way towards a more energy-independent future," Emanuel said in a statement.

Gov. Pat Quinn said he was pleased that Ford is "strengthening its committment" to the state and said the deal is a "direct result of a strong relationship we have forged with Ford."

"Ford and the UAW have worked together to reach an agreement that -- when finalized -- will provide a solid increase in jobs and investment. The kind of economic growth in Illinois that this agreement outlines would have multiplying benefits for our communities," he said in a statement.

Chicago's Torrence Avenue plant first opened in 1924 as an alternative production side for Ford's Model T and now serves as the assembly center for the the Lincoln MKS, Ford Taurus and the recently-redesigned Ford Explorer.