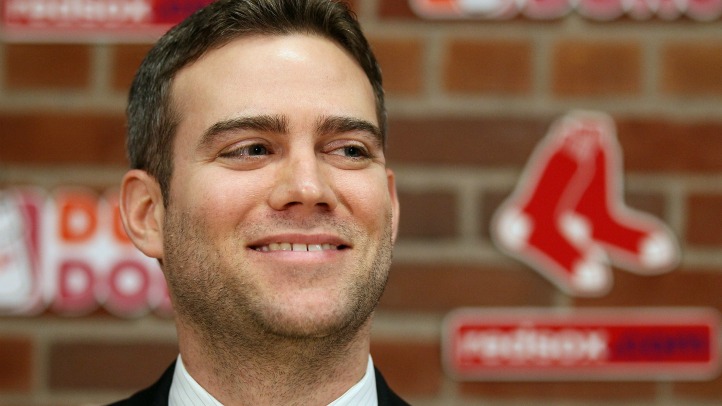 Both the Cubs and Red Sox expect to make a deal that will allow general manager Theo Epstein to come to Chicago before Game 1 of the World Series on Wednesday.

It is believed both sides have been waiting to move until the end of the League Championship Series out of respect for those games, according to the Chicago Tribune. From the commissioner's seat, the official announcement that Epstein will join the Cubs would have stolen attention from the action on the field.

Now, both teams need to come to a deal before Wednesday, lest Epstein return to work in Boston while already having reportedly agreed to a five-year deal with the Cubs worth more than $15 million.

The holdup right now, according to ESPN.com, is how much the Cubs will compensate the Red Sox for Epstein. Another snafu is which members of Epstein's front office staff in Boston he will be able to bring to Chicago.

Nonetheless, it seems reasonable to expect a press conference as early as Tuesday announcing Epstein's arrival on the North Side.