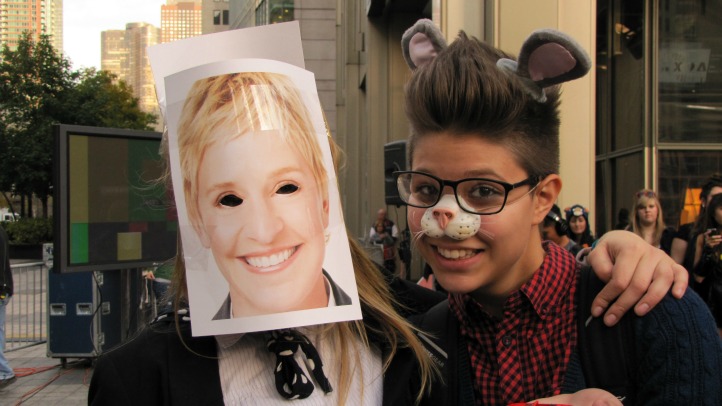 Ellen DeGeneres fans will have to wait until Friday to learn the full details of what went down outside NBC Chicago's Studio 5 on Tuesday afternoon.

In a series of Tweets, the talk show host invited her fans to congregate on the plaza outside the studio wearing their "most creative Halloween costume."

"Did I mention there's a big prize? Cuz there is," she told followers.

Actor/Rapper LL Cool J also took to Twitter, revealing that he'd be a part of the event in some way.

"I will be on @TheEllenShow Today! Lot of fun," he said in a post.

All of those details came after a coy Tweet DeGeneres sent out Monday night:
The last time DeGeneres started a Twitter campaign in Chicago, a local family ended up winning $10,000 during a holiday sweater meetup at The Bean in 2010.

Chicagoans are urged to follow her Twitter account for more details.

Ellen airs weekdays on NBC Chicago at 3 p.m.