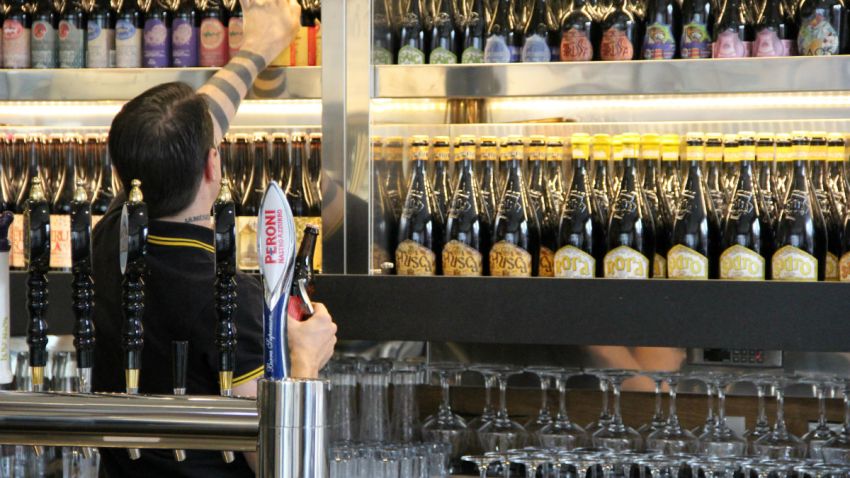 Well, Chicago, it looks like you ate Eataly out of house and home.

The 65,000-square-foot Italian supermarket and restaurant hub announced it would close Monday, for one day only, to replenish supplies.

"Because of this deep understanding of our manifesto and what we believe in, we have decided to close the store on Monday, December 9th, in order to preserve our standards of quality and service," Eataly posted to its website.

The market, founded in 2007 by entrepreneur Oscar Farinetti in Italy, incorporates the influence of famous chefs Mario Batali and Joe and Lidia Bastianich.

The long-awaited Chicago Eataly noted Sunday it served more than 80,000 diners and 30,000 shoppers in its first week. A total of 120,000 people visited the emporium, some just to have a look at the wealth of food options including eight restaurants, nine cafes and a variety of food counters.

"What a week!" Eataly management wrote. "We have never felt more welcomed!"

The company said the new outpost has proved more successful than its other locations. New York's Eataly opened in August 2010, and there are several other markets in Italy and Japan.

Good news for those craving Eataly's offerings: It reopens at 8 a.m. Tuesday.