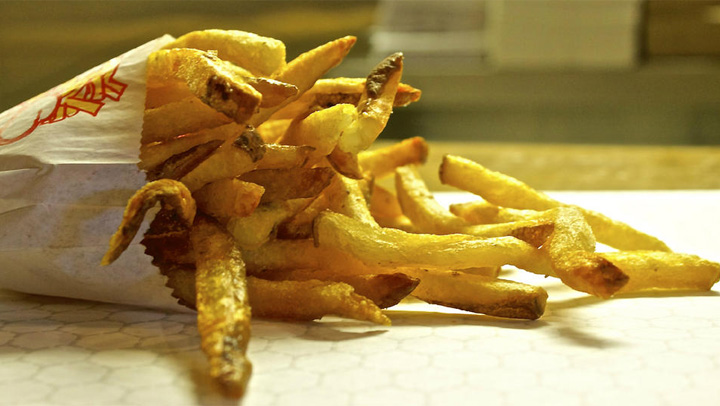 What can a dollar buy you? Plenty, if you head to Burger Joint this week.

The River North fast-casual restaurant is celebrating its 1-year anniversary from October 22-29 with a $1 sale.

Sliders, mini gyros and fries will all be on sale for a buck.

The restaurant is a late-night hot spot, open until 5 a.m. on weekends.

Other 1-year anniversaries in the world of Chicago burgers this week finds Butcher & the Burger celebrating on October 25th.

The restaurant is offering a special Foie Gras Stuffed Venison Burger for one-day only.

The burger is seasoned with Chef Al Sternweiler's house made steakhouse seasoning and topped with griddled onions, Dijon mustard and cheddar cheese and will be available for $30 all day long.