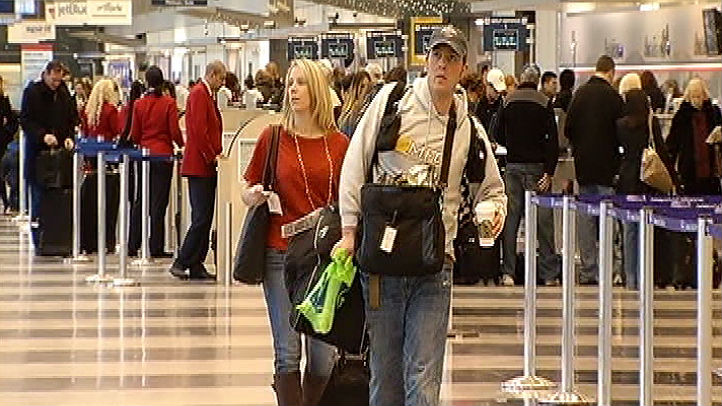 Hundreds of flights were canceled Friday morning out of Chicago as the Northeast braced for a storm poised to dump up to three feet of snow from New York City to Boston.

Travelers woke up early to fly out of Chicago while they still could, but for many their stay ended up being longer than anticipated.

More than 200 outbound flights were canceled at O'Hare International Airport as of 6:30 a.m., and many other flights were delayed by up to an hour. Midway Airport also reported cancelations and minor delays.

Blizzard warnings were in place for seven states from New Jersey to Maine, and United and American airlines canceled thousands of flights around the country Thursday night. Nationwide, more than 2,500 flights were canceled.

Evalina Zielinska, who arrived to the airport by 6 a.m., was scheduled to catch one of the last flights out of town.

"Everything's getting canceled starting at 10 or 12, so we're fine," Zielinska said.

Passengers were urged to call ahead so they can plan accordingly.

The snow was expected to start Friday morning, with the heaviest amounts falling at night and into Saturday. Wind gusts were predicted to reach 75 mph. Widespread power failures were feared, along with flooding in coastal areas still recovering from Superstorm Sandy in October.

"This one doesn't come along every day. This is going to be a dangerous winter storm," said Alan Dunham, meteorologist for the National Weather Service in Taunton, Mass. "Wherever you need to get to, get there by Friday afternoon and don't plan on leaving."

The Associated Press contributed to this report.