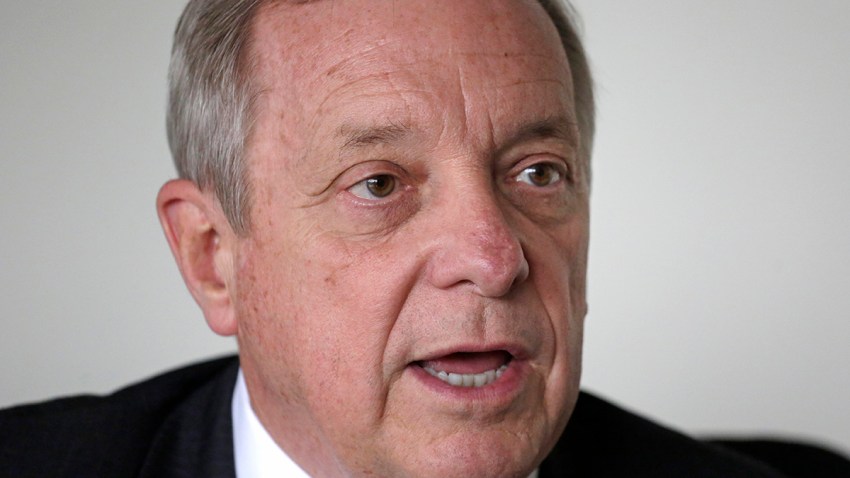 U.S. Sen. Dick Durbin joined a group of advocates for higher education at the University of Illinois Springfield to address the effects of Illinois' financial crisis on state universities and community colleges.
As a result of the state's budget impasse, dating back to July of last year, public universities and community colleges have gone without any state funding.
The senator claimed that higher education in the state is at a "breaking point."
Students have also suffered as the state has not given schools money to fund grants that cover the tuition for 125,000 low-income students.
"It embarrasses me and troubles me to think we've reached a point where there are so many innocent victims," Durbin said.
The Illinois Senate delivered a bill to Gov. Bruce Rauner Tuesday that would give him the spending authority to fund Monetary Award Program (MAP) grants. These grants would enable low-income students to continue to finance their higher education.
The Coalition to Invest in Higher Education, which is comprised of businesses, labor and organizations representing public and private universities, supported Durbin during his speech.
UIS Chancellor Susan Koch said the state currently owes the university nearly $18 million. The budget impasse has affected the university's hiring and led to an across-the-board spending reduction of 20 percent.
"We're weathering this thanks to increasing enrollment, but we're spending less in every area," Susan Koch said.
Officials at the event claim the impasse has resulted in a variety of problems including lay-offs, cuts to programs and classes and an inability to secure grants for research. Officials also claim to have lost students to out-of-state institutions.
"The time is now for legislators and the governor to find a solution for the stalemate over higher education funding as colleges and universities face a growing crisis in its eighth month," a release from the coalition said.
Southern Illinois University was recently forced to close certain programs due to a lack of funding. This includes the school's Small Business Development Center which uses grant money from the Illinois Department of Commerce and Economic Opportunity to help roughly 600 southern Illinois small businesses a year.
The Board of Trustees at Chicago State University voted earlier this month to declare a financial crisis, clearing the way for the school's president and school leaders to make drastic cuts.