Jay Cutler, Chicago dentists want to see you smile. A survey of Chicago Dental Society members found that among Chicago sports luminaries, Cutler's smile was considered the best. He beat out the Blackhawks' Jonathan Toews, the Bulls' Derrick Rose and teammate Brian Urlacher for the best teeth crown.

Cutler's smile-less body language was criticized last season. When things did not go well for the Bears, he rarely hid his disgust. This culminated during the NFC Championship game, when he was sidelined by a knee injury and Cutler was criticized for how he stood on the sideline.

Things changed during the 2011 season, as Cutler's leadership was key to to the Bears five-game winning streak. His leadership was vocal. Though he still didn't hide his disgust when the team fell, he also was vocal when they delivered. His style ended up being a motivating factor for young players like Dane Sanzenbacher.

After his thumb was broken, Cutler did not have much to smile about. The Bears did a nose dive without him, losing five straight before finally winning the last game of the season. But with a baby and a wedding on the way and his old quarterbacks coach on the payroll in Chicago, hopefully Cutler will start flashing those pearly whites soon. Do it for the dentists, Jay!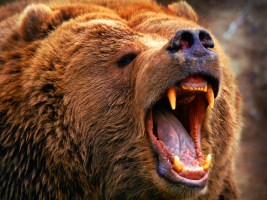 Check out Grizzly Detail: NBC Chicago's Bears blog features videos, photos, news, commentary and more. All the Grizzly Detail is right here.
Bear Down, Chicago.
Grizzly Detail on Twitter: @Grizzly_Detail

Copyright FREEL - NBC Local Media