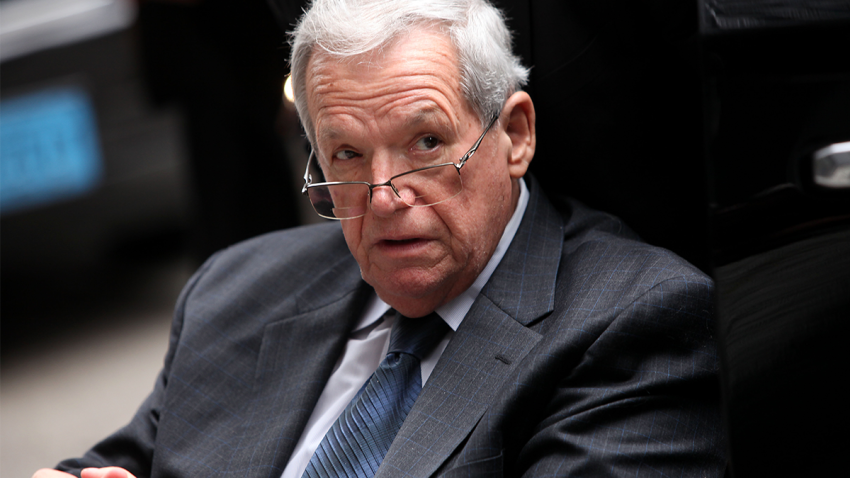 Incarcerated former U.S. Speaker of the House Dennis Hastert is challenging a decision by the Teachers' Retirement System to terminate his pension and seek a refund of $222,808, according to a report from the Daily Herald.
Hastert is currently serving 15 months in a Minnesota federal prison after pleading guilty to breaking federal banking rules in a hush-money scheme to cover up decades of sexual abuse. The disgraced former House Speaker is arguing that those federal charges aren't connected to his time as a teacher, according to the Daily Herald.
"The applicable limitations period for charging any such offense expired long before the federal indictment was issued," Hastert's lawyer, Mark DeBofsky, said in a letter to the pension system obtained by the Herald.
According to the report, DeBofsky also referenced a 1987 Illinois Appellate Court decision that found it unlawful for the Teachers' Retirement System to try to recoup benefits paid before the date of a conviction.
The Teachers' Retirement System decided to terminate Hastert's pension and seek the refund after his conviction. That decision, which was based on a state law preventing anyone with a felony conviction from collecting a teachers' pension, also affected another pension Hastert was receiving, according to the Daily Herald.
Last month, the board voted unanimously to suspend Hastert's pension. According to the Daily Herald, DeBofsky said Hastert is "entitled to retain the benefits he has already received" and should continue receiving the Teachers' Retirement System pension for life. DeBofsky also noted that Hastert's wife should retain any survivor benefits.
Hastert's attorney will present his case to a hearing officer, although a date has not been set. After the hearing, a committee will ultimately make a decision that would have to be ratified by the pension system's full board, the Daily Herald reports.