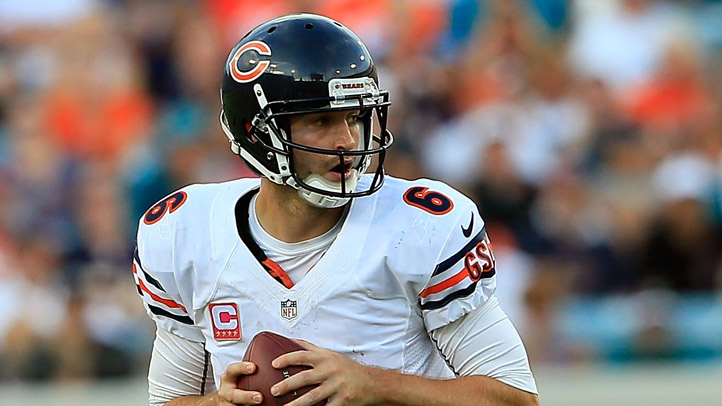 Man, what does a guy have to do to be liked?

According to Forbes, Bears quarterback Jay Cutler is the least liked quarterback in the NFL.

Nielsen measured each NFL player's likability. Lions defensive lineman Ndamukong Suh, who hit Cutler with a nasty sack on Monday night, only had 19 percent likability.

Cutler clocked in at 21 percent, just above the man who is known as one of the dirtiest players in the league. He was less likable than Michael Vick (23 percent), who was served time for dogfighting and also has shown an inability to hold onto the ball.

But this survey doesn't account for good taste. Three of the most-liked players -- Aaron Rodgers, Charles Woodson and Donald Driver -- are Green Bay Packers.

Who can trust a survey that is skewed towards cheeseheads?
Copyright FREEL - NBC Local Media