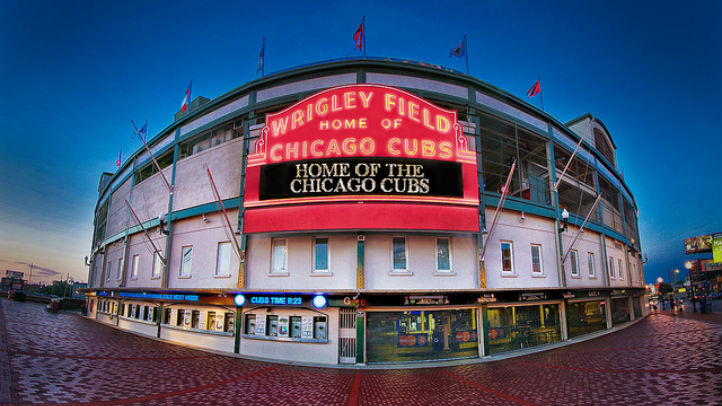 It was clear skies for Cubs fans heading out to the team's home opener on Monday against the Milwaukee Brewers.

Rain showers and thunderstorms that began late Sunday night and continued into Monday morning moved out of the way by game time at 1:20 p.m.
The absence of rain was much-needed good news for Cubs fans after the team lost to the Braves over the weekend and talks of Wrigley renovations hit a snag.
Chicago fans had temperatures in the 60s for much of the day before colder air moved into the city.
Rain showers were in the forecast for early Tuesday morning, and a forecast looking ahead to Friday even included some snow.