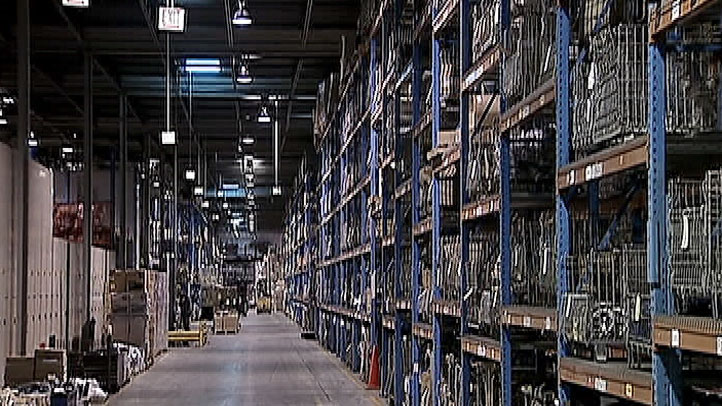 The Chicago Transit Authority has "tens of millions of dollars" worth of equipment in storage that'll never be used, President Forrest Claypool said Monday in announcing new changes -- including an auction -- to help deal with the waste.

In front of reporters at the CTA's massive warehouse, at 901 W. Division St., Claypool showed off hardware, bus heaters, window films and other supplies that are no longer needed or that don't need supplies replenished.

Of the more than $70 million of current CTA parts and materials, about 47 percent have not been "used or moved" in two years, he said.

"The men and women who work in this building do the best job they can under difficult circumstances," he said in a written statement prior to the event. "But for many years they have lacked the proper tools or sufficient direction, leadership and support from CTA management to make the right decisions that yielded the most efficient and cost-effective results."

Claypool announced a new plan intended to manage the purchase of thousands of items needed to maintain and repair buses, trains and facilities more efficiently, the release said. The initiatives include more stringent reviews of large or non-routine orders as well as an electronic bar-coding system to better keep track of inventory.

Additionally, the CTA will seek "qualified companies" to provide expertise about supply-chain functions. Another company will be hired to auction off some of the supplies, but specifics on what items will be sold and in what quantities is still unknown.

"These steps will improve operations, reduce costs, avoid building up new obsolete inventories, and increase our ability to plan and forecast future needs," he said.