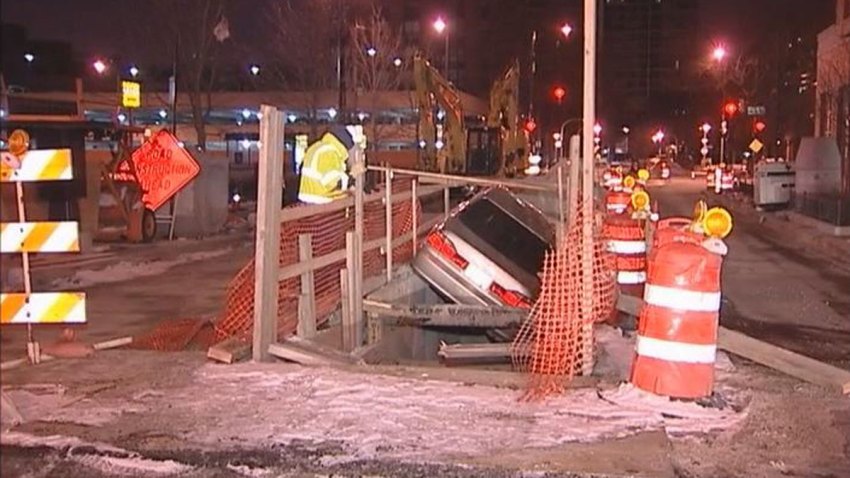 Chicago police early Monday said they found a car in a construction hole near Grant Park.

The hole, at East 9th Street and South Wabash Avenue, existed because of ongoing sewer work being done under the street.

The vehicle apparently drove through a well-marked construction zone and into the hole sometime before 2 a.m.

Arriving officers found no one in the vehicle and no one was in custody as of 8 a.m.