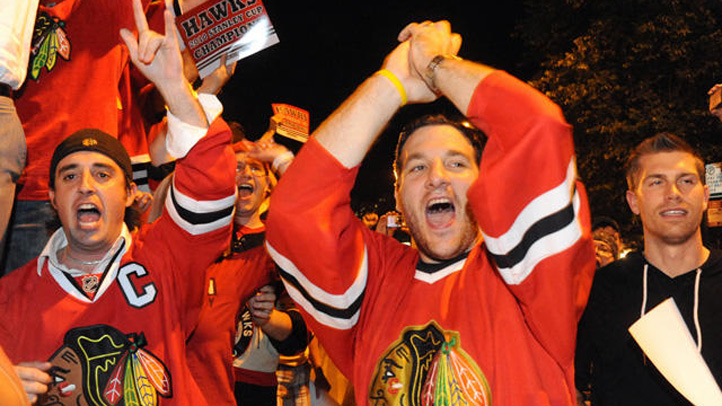 Even though it may be superstitious to talk about a Stanley Cup celebration before the puck has even dropped, Chicago Police are making plans to avoid a Wrigleyville street party similar to festivities that broke out after 2010's championship win.

According to DNAinfo.com, extra officers will be on hand for each potential series clinching game in order to keep crowds off the street if the Hawks clinch the Cup.

Chicago Police Sgt. Jason Clark told residents at a town hall meeting earlier this month that anyone blocking traffic on the sidewalks or streets will be ordered to keep moving, and that parking will be restricted along Clark Street.

Fans who ignore orders will be ticketed, according to police.

Bars have been asked to increase security and to serve drinks in plastic cups, the web site reported.