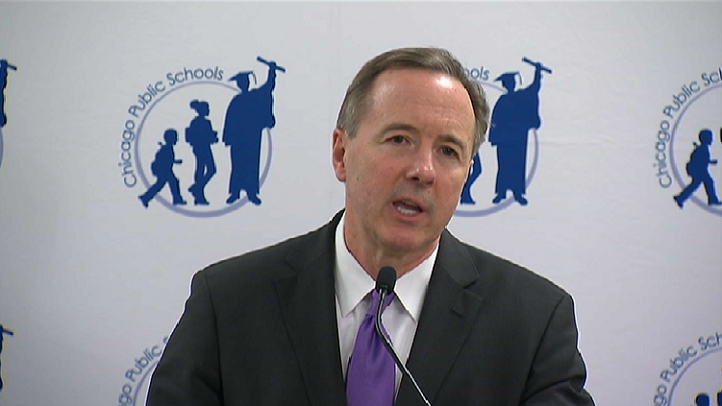 Chicago Public Schools CEO Forrest Claypool blasted Gov. Bruce Rauner's 2017 state budget plan, saying his proposal supports a system that discriminates against low income and minority children.
"Today he made it clear he was going to nothing to change the fundamental inequity," CPS CEO Claypool said. He added that Rauner "defended a system that is indefensible."
"It's extraordinarily disappointing," Claypool said.
In his address before Illinois General Assembly Wednesday, Rauner gave lawmakers two options: Work with him on his cost-saving proposals, or the cuts will be made.
"We have to break out of this downward cycle – and build a positive cycle of cost savings and job growth," Rauner said. "For one thing – this year cannot become a re-run of last year."
Rauner also called on lawmakers to give him a stand-alone funding bill supporting early childhood education and primary and secondary schools.
"I restate my request – send me that appropriations bill right away – clean – no games – to give our schoolchildren, our parents, and our teachers the security of knowing that education is our top priority," Rauner said.
According to Illinois' Constitution, the state government cannot spend money without a balanced budget. According to the law, Illinois' government should have shut down on July 1 of last year.