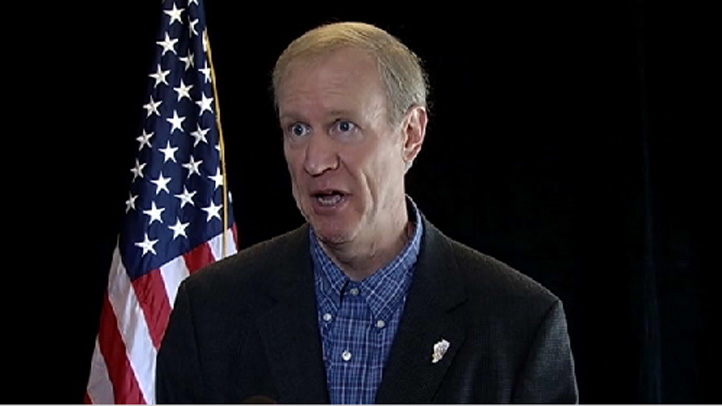 We all know Bruce Rauner is filthy rich -- as Gov. Pat Quinn likes to remind us -- but his campaign donors are even richer.
The Chicago Sun-Times charts the intersection between Rauner's roster of affluent contributors and Forbes Magazine's 2014 list of the wealthiest Americans, showing that Rauner -- whose fortune is estimated to be around $500 million -- is no match in the money department against the likes of Chicago hedge fund mogul Ken Griffin, ranked #270 with a net worth of $5.2 billion.
Griffin, Illinois' richest man, has given the Republican gubernatorial hopeful a whopping $3.6 million to help unseat Quinn in November.
Nine other Rauner donors-and-Forbes listmakers include philanthropist Eli Broad (#196 with a net worth $6.9 billion), Morningstar CEO Joe Mansueto (#796; $2.2 billion); C3 Energy CEO Tom Siebel (#869; $2 billion) and Hyatt Development scion Nicholas Pritzker II (#1210; $1.4 billion).
Together, their fortunes extend into the gazillions.