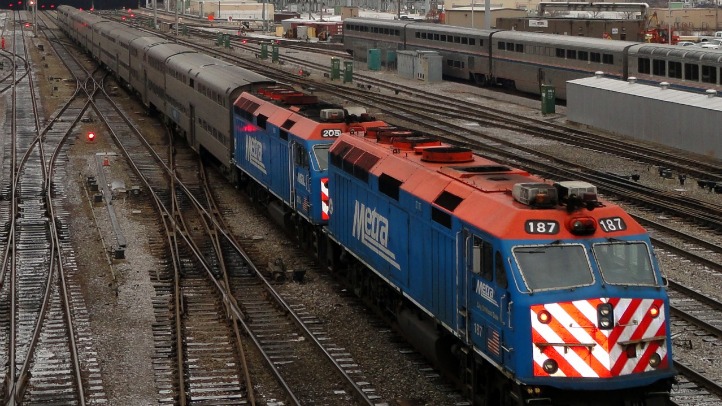 Amtrak commuters say they won't change travel plans after news surfaced Thursday that al-Qaida considered a plot to attack U.S. trains.

Navy SEALs found documents from Osama bin Laden's compound that revealed al-Qaida aspired to attack trains in U.S. cities, including Chicago, on the 10th anniversary of the 9/11 attacks.

One plan detailed trying to tip a train by tampering with the rails so the train would fall off the track into a valley or on a bridge. Another plan targeted mass-transit hubs.

FBI and Homeland Security officials say there are no plans to issue an official terrorism alert, but warnings were sent to cities across the country and to security officials at Metra, Amtrak and the CTA. All three entities said in statements they are in contact with TSA and they continue to monitor the situation. They ask riders to stay alert and report any suspicious, unusual or criminal activity to train personnel.
"The safety and security of our commuters is our highest priority," Metra said in a release. "Metra is committed to providing the safest and most secure travel environment for commuters. Emergency preparedness is part of this effort."

Some Amtrak riders on Friday said they won't take the news lightly, but they told NBC Chicago they won't let it disrupt their regular train commutes either.

"I'm not really too concerned about it," said rider Vern McCready. "I think that we're secured almost everywhere we go. We can't let fear ruin it."

Amtrak rider Lee Goodar agreed, saying, "You can't stop and put your life on hold because of a guess. We don't know for sure."