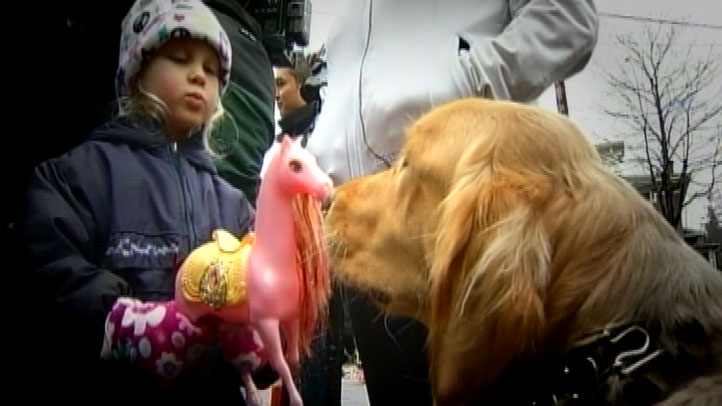 Therapy dogs from the Chicago area were on hand as students in Newtown, CT headed back to school nearly three weeks after a violent shooting rampage.

The team of golden retrievers provided unconditional love and support throughout the day. Parents, students, teachers and family members took advantage of the dogs' unique ability to heal.

"They're furry counselors. And they give unconditional love and so they're safe for people to talk to. They pet. They hug. They kiss, and then they start talking to the dog," said handler Tim Hentzner.

When the dogs from the Addison-based organization aren't helping those affected by a national tragedy, they're often kept busy visiting people in hospitals and nursing homes.