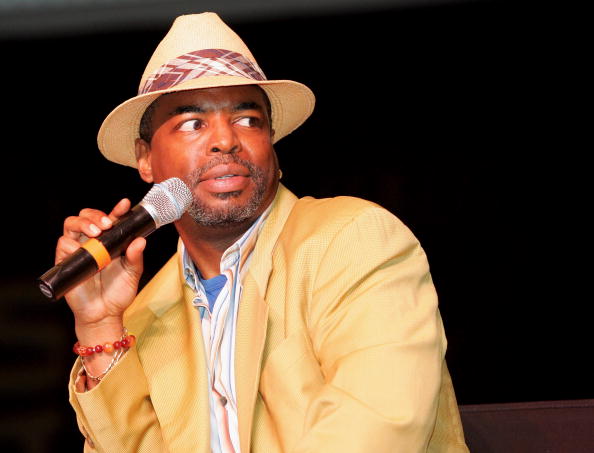 There's a lot to wrap your mind around with the approaching Chicago Ideas Week, the weeklong invasion of super-smart and super-influential folks taking place at venues all over town from Oct. 8 to 14.
We're helping with a series of speaker profiles designed to highlight the speakers who will benefit you, the sexy Chicago entrepreneur. There are just over 100-plus speakers announced so far, and more to come.
In this profile: LeVar Burton.
Chicago Business
Accolades: Burton has won a Peabody and multiple Daytime Emmys as host and executive producer of Reading Rainbow. He's also got a star on the Hollywood Walk of Fame and has been nominated for an Emmy for his role as Kunta Kinte in Roots.
Why you should care: Yeah, yeah, Burton is probably best known -- depending on how old you are -- as Engineer Geordi LaForge in Star Trek: The Next Generation, so what does that have to do with being an entrepreneur? Well, actors are also entrepreneurs in some ways, but what makes Burton particularly entrepreneurial is how much he pushes himself in new directions not just as an actor but as a businessman. Reading is his cause, and he has been instrumental in pushing Reading Rainbow on digital platforms to use media to "help create generations of Americans who are passionate readers."
If you're tired of having others define you and would like to storm uncharted territories with regard to what's usually expected of you, Burton should have some great inspiring things to say. Make it so.
When you can see him: Oct. 13, Edlis Neeson Theater at the Museum of Contemporary Art, 10 a.m. -11:30 a.m.
Read more here.
David Wolinsky is a freelance writer and a lifelong Chicagoan. In addition to currently serving as an interviewer-writer for Adult Swim, he's also a comedy-writing instructor for Second City. He was the Chicago city editor for The Onion A.V. Club where he provided in-depth daily coverage of this city's bustling arts/entertainment scene for half a decade. When not playing video games for work he's thinking of dashing out to Chicago Diner, Pizano's, or Yummy Yummy. His first career aspirations were to be a game-show host.