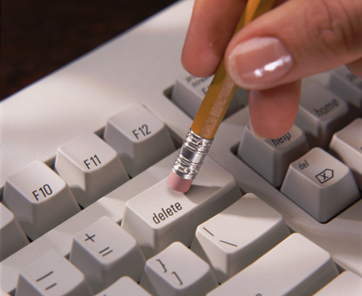 Housekeeping is important on LinkedIn—and also a best practice. If you've been on LinkedIn for a while, say several years, and working it faithfully, you've likely amassed a sizeable professional network. Even if you are a casual user, taking on a few new connections per week, you will suddenly realize that the numbers add up over time. As your strategic direction in business changes, some pruning of your network may be necessary.
There are no set criteria for when to jettison a LinkedIn connection. It all comes down your personal rules of engagement on the site. Performing periodic sweeps of your directory of connections will isolate some people who, for whatever reason, no longer merit inclusion in your LinkedIn network. Sometimes, it's political. People fall from grace. It happens.
The decision to expunge a connection is frequently fraught with conflict. Whereas some contacts deserve the benefit of the doubt, there are times when their removal is clear-cut, say, in the following scenarios.
Chicago Business
Persona Non Grata
There is no blueprint for human behavior. Given the fragility and vagaries of business relationships, they are difficult—if not impossible—to predict. People enter into partnerships, affiliations and strategic alliances with good intentions, only to experience breaches, betrayals and fallouts. Once a connection sabotages the relationship, it is grounds for dismissal. Disconnect and don't look back.
Excessive Spamming
Tragically, there are many on LinkedIn who ignore the platform's strict anti-spam policy and view the formation of a first-degree connection as a license to solicit. Whereas I am willing to let an occasional promotion slide, any connection that mercilessly bombards my inbox with depersonalized messages that carry an overt sales pitch will be deleted from my directory.
The Loss of Professional Relevance
Things change. Value systems change. Business relationships can lie dormant for long periods of time. Some can be rekindled or salvaged; others run their course and can die on the vine. Over time, some people never surface as resources and drift away from the context in which you first connected. Perhaps you don't even remember connecting with them in the first place. It's okay to let them go.
Those that you remove from your LinkedIn directory are not notified of the action. At some point, they may become aware of the change. If they approach you regarding the issue, you certainly reserve the right to defend your judgment.
J.D. GERSHBEIN, CEO of OWLISH COMMUNICATIONS is a specialist in the Art and Science of LinkedIn. He is a trusted asset to top executives, managers, entrepreneurs, professional service providers, salespeople, and those involved in the search for their next great opportunity. J.D. offers unrivaled strategic direction to individuals and firms -- ranging from small to medium-sized businesses (SMB's) to Fortune 500 companies -- in using LinkedIn to build brand and generate revenue. Dubbed "The Oracle of LinkedIn," J.D. is considered one of the top LinkedIn strategists in the world and a pioneer in the design and delivery of LinkedIn educational programs. A highly sought-after international speaker, J.D. draws upon his background in marketing communications, industrial psychology, neuroscience, improvisational comedy and broadcast media to inspire opportunity-oriented professionals in all walks of business. J.D. is also an Adjunct Professor at the Illinois Institute of Technology's Stuart Graduate School of Business where he teaches the school's first-ever course in social media. His first book, a treatise on social neuromarketing and LinkedIn communication strategies will be available in 2012.