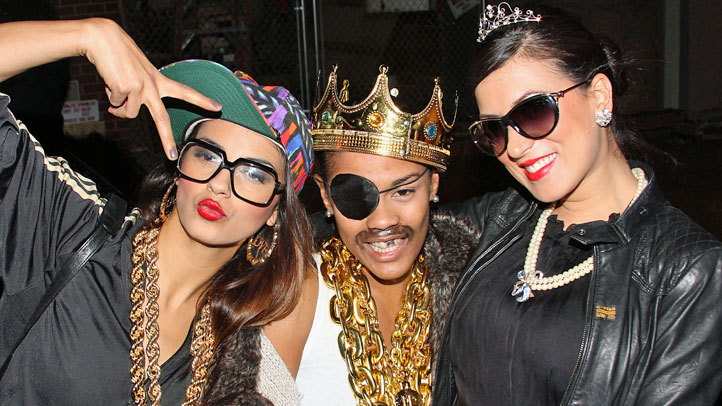 One of the most effective and often overlooked ways to connect with your customers and attract new ones is by hosting an event. You may be thinking that events are for bigger companies with bigger budgets and thousands of customers. Or perhaps you've hosted or attended an event and came home with a handful of business cards that sat in drawer. Let's put an end to that.
Here are the three most successful types of events for small business owners and how you can use them to create an engagement marketing machine.
VIP events: Choose one of your slower business days for the event and send a personalized email inviting your top customers to participate in a special showing, tasting or demonstration. This allows you to learn more about them, get feedback on your business and express gratitude for their loyalty.
Live events: One of the best ways to create longer-term customer relationships is to differentiate your business by demonstrating your expertise. So why not invite new and existing customers to your business to learn a new skill or gain knowledge?
Virtual events: There have been a slew of new low-cost/no-cost tools introduced recently that allow you to easily share fun and informative information using slides, instant messaging, and video. And you don't have to learn complicated technology to do it. You can also record the sessions, see how long people tuned in, track questions and conversations and get real-time reactions to your content.
Whether your event is online or offline, be sure you create a closed-loop engagement marketing cycle by:
Focusing on learning more about customer interests.
Asking how you can improve the customer experience.
Requesting permission to continue the conversation through email or social media.
Letting customers know how subscribing to your newsletter benefits them.
Fostering a sense of community by initiating conversations and inviting comments on your blog or Facebook Business Page.
Using the information you gather to develop more customized content in your newsletters, your Facebook page, your offers, and your blog, for example.
Engaging smaller audiences through events is a great way to get insight that goes beyond data related to click throughs, shares and forwards. It's also more effective than large-scale trade shows because you can personally connect with customers without worrying about your competition that's standing in the next booth.
Steve Robinson is Constant Contact's small business expert in Illinois and Wisconsin. A knowledgeable marketing expert with 30 years of experience, Steve has helped thousands of small businesses, associations, and nonprofits develop and implement effective email marketing, social media and online survey strategies. A popular speaker and educator, Steve gives small businesses and nonprofits the tools, techniques, and strategies they need to grow and expand their business and to maximize the power of relationship marketing. Steve's experience in small business ownership, business development, sales, and fundraising help associations, small businesses and nonprofits achieve success.