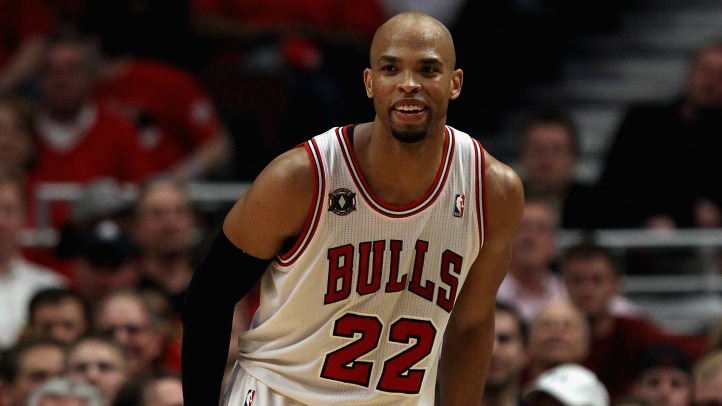 Contract negotiations in sports have long proven to be a distraction to the player involved, the team or both. But in the case of Taj Gibson and his pending extension with the Chicago Bulls, he's just trying to stay focused on the court and letting the business part take care of itself.
The Bulls have just eight days to finalize an agreement to extend the valuable big man off the bench otherwise his services can be had to the highest bidder next summer. It's expected that Gibson could command anywhere from $8 to 10 million on the open market, but he's expressed a sincere desire to remain in Chicago.
According to an article appearing on RealGM.com, both parties have had "positive" discussions, but Mark Bartlestein, Taj's Chicago based agent, has said that his client is only focused on doing his job which is playing the best basketball he can which, in essence, does nothing but raise his value.
"Taj is just focusing on playing basketball," said Bartelstein. "If something gets done, that's great. If not, then we'll deal with that."
Bulls fans would like the former to happen as opposed to the latter, and it seems unlikely the team would part ways with its most valuable asset off the bench who also just happens to be the future starter at the power forward position. But as the days go by and the deadline looms, you'd have to imagine that Gibson – like the rest of us – would like to be settled on where he'll be playing basketball for the next three or four years and hopefully, that's in Chicago.