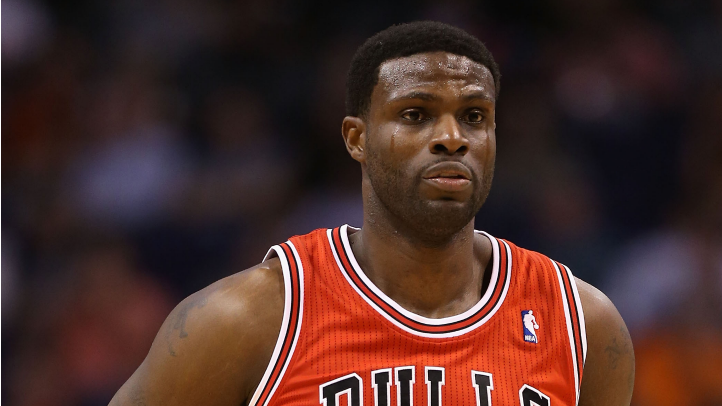 Nazr Mohammed re-signed with his hometown Chicago Bulls this summer, ready to make a little bit more of an impact than he did last season. Yes, the 15-year veteran came up key for the Bulls in the playoffs – especially against the Brooklyn Nets – but for the most part, he was little used as Joakim Noah played the bulk of the minutes at the center position.
But due to his plantar fasciitis issues, Tom Thibodeu has already said that the plan this upcoming season, is to decrease Noah's minutes and since the Bulls have yet to acquire another big man, Nazr Mohammed is going to see a lot more action. And that's what the 36-year-old wants.
"That's how I look at it, that the Bulls have one of the best backup centers in the league," Mohammed told Sam Smith in a recent Bulls.com interview. "I think I've proven when given the opportunity, when called upon, that I did a solid job."
With the Bulls still having an open roster spot, and with the team's recent interest in veteran Marcus Camby who signed with the Houston Rockets, many fans feel the organization should continue to look for another big man off the bench. However, Mohammed feels that he is the answer at the reserve center spot and only has to prove it to one person.
"I've gotten used to people always doubting the things you can do," he continued. "My game is not one of flash. I'm not athletic or real fast. But I feel at the same time I've always gotten the job done, always contributed to my team. I think basketball people see that. I know at the end of the day I've got to impress one guy in particular, one guy I'm trying to make happy (coach Tom Thibodeau)."
Mohammed appeared in 63 games last season making 12 starts and finishing with averages of 2.6 points and 3.1 rebounds.