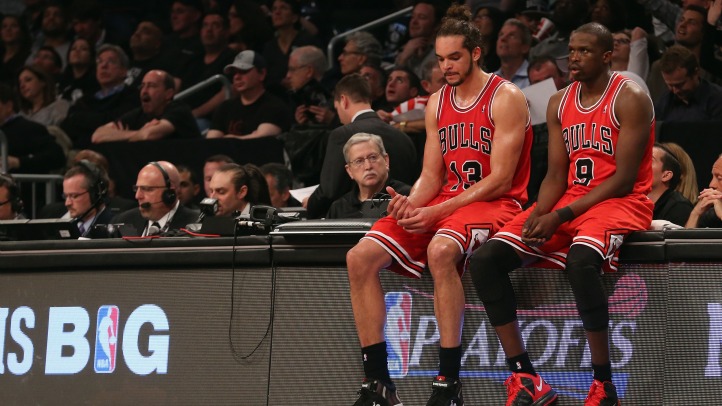 The Chicago Bulls practiced on Friday in preparation to face the Dallas Mavericks on Saturday night. From that session, there was good news and bad news.
So first, the bad news.
Joakim Noah sat out of practice with an injury to his hip. But Tom Thibodeau downplayed the seriousness of the injury, preferring to call it a "day of rest" for the big man.
"Just had some tightness in his hip, so we'll see where he is tomorrow," the coach told CSN Chicago. "He's not quite sure when he did it. Just felt some tightness."
As for the good news, Luol Deng did participate almost fully in Friday's session. The team's leading scorer this season has missed the last four games with the reoccurrence of an Achilles injury that has cost him seven games so far in the month of December.
"He shot yesterday, he felt OK and he did about three-quarters of practice today," Thibodeau said of Deng, whose availiability for the game against the Mavericks is unlikely, but still up in the air. "He said he felt decent, so we'll see where he is tomorrow."