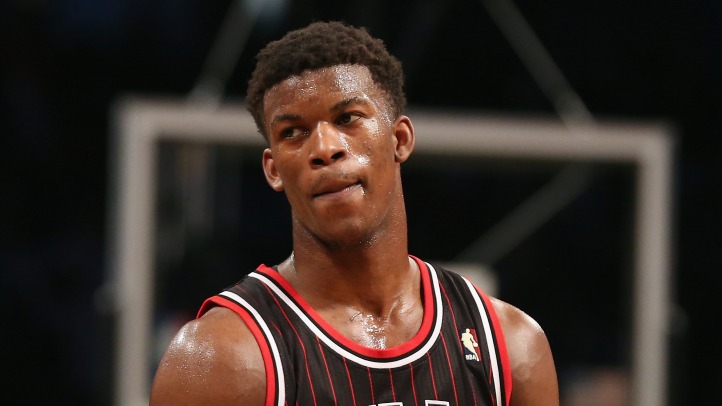 Jimmy Butler maintains a relatively low-profile off the court, but the 6-6 swingman made headlines recently after a photograph of him wearing a T-shirt featuring vulgar and offensive language made the rounds on the Internet.

The shirt features the title of a popular song by rapper Lil' Wayne and it shocked many Bulls fans because of Butler's profile within the team and the manner in which he carries himself.
Early Tuesday morning, Butler took to his Twitter account to address the photograph and issue an apology to his fans.
"In regards to the picture that is circulating... It was early last year and the shirt simply matched my shoes. In no way do I support the message written on the shirt. I sincerely apologize to any of my fans who may have been offended. Much love, JB."
Butler is slated to enter the Bulls 2013-14 campaign as the starting shooting guard in Tom Thibodeau's lineup and will be paired in the backcourt with Derrick Rose.