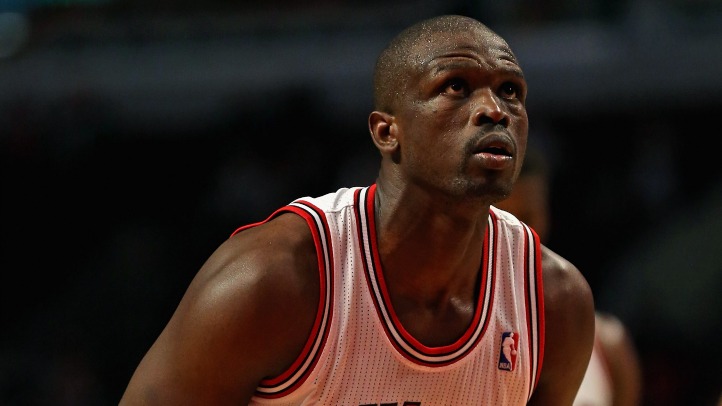 After a disappointing loss at the hands of the Dallas Mavericks in the rare afternoon matinee, the Chicago Bulls came back a day later on Easter Sunday and knocked off the Detroit Pistons at the United Center in a close, 95-94 contest.
The win keeps the shorthanded Bulls in fifth place, slightly ahead of the Atlanta Hawks in the Eastern Conference standings, and moves them a game and a half back of the Brooklyn Nets who now have lost two games in a row.
With just 10 games left on the regular season schedule, the Bulls are in a great place as the playoffs near. A few weeks ago they seemed to have checked out for the season, but last week's win over the Miami Heat seems to have reinvigorated them.
The Bulls have a lot of winnable games left on the schedule – Washington Wizards (twice), Orlando Magic, Detroit Pistons and Toronto Raptors (twice) – and they should use those to strengthen their postseason positioning while giving their injured players more time to rest and heal.
The Good
Luol Deng (28 points, nine rebounds) was the offensive spark for Chicago on Sunday. Matched up against fellow Duke Blue Devil Kyle Singler, Deng was able to easily outplay him on both ends of the floor. Jimmy Butler (16 points, four rebounds, five steals) was able to atone for the two missed free throws in the Dallas game which set up Dirk Nowitzki's game winner, with a solid outing on Sunday. Daequan Cook (10 points, six assists, six rebounds) had his first good game in a Chicago uniform, and Taj Gibson (11 points, four rebounds) and Nate Robinson (16 points) also played well. Chicago had six players score in double-figures and kept the turnovers to a minimum, registering only nine in the game. The Bulls also dominated the Pistons in second-chance points, 21-11.
The Bad
It's amazing that Chicago won this game shooting just 40 percent from the field while the Pistons connected on 50 percent of their attempts. Detroit also outrebounded the Bulls 45-37, which usually signals a loss for Chicago. Detroit's bench had a better scoring output over Chicago, 44-37, and the Pistons were better scoring in the paint, 44-30. Individually, Carlos Boozer (11 points, seven rebounds) had a subpar effort on Sunday and was outplayed by Greg Monroe (18 points, 10 rebounds) in the game.

The Ugly
Kirk Hinrich (three points, six assists) shot the ball poorly, going 1-5 from the field. Nazr Mohammed (zero points, four rebounds) had no answer for rookie Andre Drummond (eight points, 14 rebounds) – who airballed back-to-back free throws late in the game – playing just his second game since returning from a stress fracture in his back that kept him sidelined for 22 games.
Follow Outside Shot on Twitter (@Outside_Shot) for more Bulls news and information.