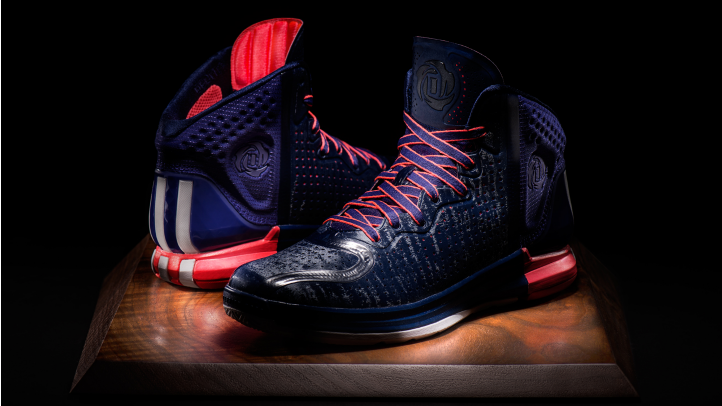 The "D Rose" signature line by adidas has become increasingly popular in conjunction with Derrick Rose establishing himself as one of the NBA's best players. But the D Rose 4 has a unique quality to it because it's a completely new model in terms of design and technology, and it's the "official" comeback shoe in terms of his return to the NBA.
With each release, Rose has always tried to tie his Chicago roots into his sneakers and on Tuesday, adidas announced the impending release of the D Rose 4 "Michigan Avenue."
The colorway pays tribute to the most famous street in Chicago and features tones of deep blue to represent the bodies of water throughout the city with contrasting bright infrared to represent the bright lights and livelihood of downtown Chicago.

"I've been all over the world, but Chicago will always be my home," Rose said via press release. "Everybody in this city is so proud to be from here, man. That's why I love this color of my shoe that me and my fans can wear to represent the city."
The shoe features the distinctive D Rose logo on the tongue and collar, made of three petals that revolve around the letter "D" and number "1" in the center. The D Rose logo represents his three brothers – Dwayne, Reggie and Alan – and his mother, Brenda.
The adidas D Rose 4 "Michigan Avenue" drops Nov. 23.