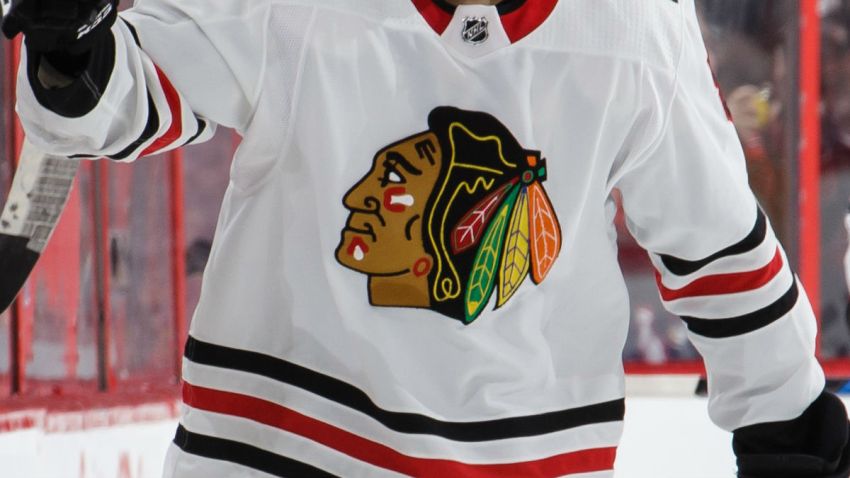 Chicago Blackhawks fans looking to catch all the action at the United Center this season will be able to buy tickets beginning at 10 a.m. Monday morning.
Tickets to the team's 40-game home slate will go on sale, and fans will once again be able to see the NHL's best teams roll through town as the Blackhawks try to get back to the playoffs after missing the postseason earlier this year.
Many fans will push hard to buy tickets against divisional rivals like the St. Louis Blues and elite NHL teams like the Pittsburgh Penguins, but there are five other games that fans should circle on their calendars as tickets go on sale:
Nov. 27: vs. Vegas
The defending Western Conference champions will make two trips to the United Center this season, and the first of those will come in late November. The Golden Knights will hope to avoid a sophomore letdown after reaching the Cup Final during their inaugural season, and they'll provide a big test against Chicago.
Dec. 14: vs. Winnipeg
While the Blues and Wild get plenty of Central Division attention, the Jets are a great measuring stick for the Blackhawks, as they play a physical brand of hockey and bring plenty of speed to the table as well.
Jan. 20: vs. Washington
The defending Stanley Cup champions only make one trip to Chicago this season, and Alex Ovechkin and the Caps will be looking to do something only one team has done in the last 20 years: repeat as champions.
Feb. 19: vs. Detroit
The rivalry with the Red Wings has lost some of the verve it had in previous seasons, but there is still something special about welcoming a long-time rival to the United Center.
Mar. 7: vs. Buffalo
Former first round pick Jack Eichel has a new running mate in Buffalo, as first overall pick Rasmus Dahlin will hope to reinvigorate a franchise that has fallen on tough times in recent years. His defensive skill and offensive upside will be a big boost to Buffalo, and Blackhawks fans will want to check him out when the Sabres roll into town.
Tickets will be made available at 10 a.m. via the Blackhawks' website, or by calling 800-745-3000.