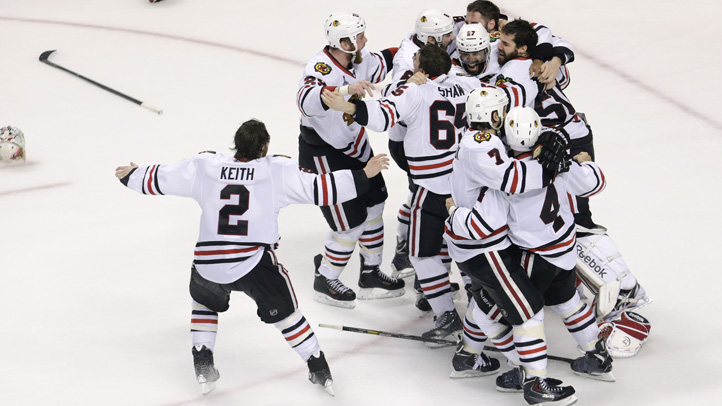 It feels like just yesterday that the Chicago Blackhawks wrapped up their second Stanley Cup championship in four seasons, but in a press release issued Thursday, the team provided a jolt to fans locked in the summer doldrums.
That's because the Hawks have announced that tickets to their three-game preseason slate at the United Center will go on sale at 10 a.m. on Monday, Aug. 5.

All games will begin at 7 p.m. Central, as will all of their non-nationally televised home games during the 2013-14 season. Fans can purchase tickets at www.chicagoblackhawks.com, or call Ticketmaster at (800) 745-3000.
Here is the Blackhawks' full preseason schedule:
September 17th: vs. Detroit Red Wings 7pm
September 19th: vs. Pittsburgh Penguins 7pm
September 20th: at Washington Capitals 6pm
September 22nd: at Detroit Red Wings 4pm
September 23rd: at Pittsburgh Penguins 6pm
September 28th: vs. Washington Capitals 7pm