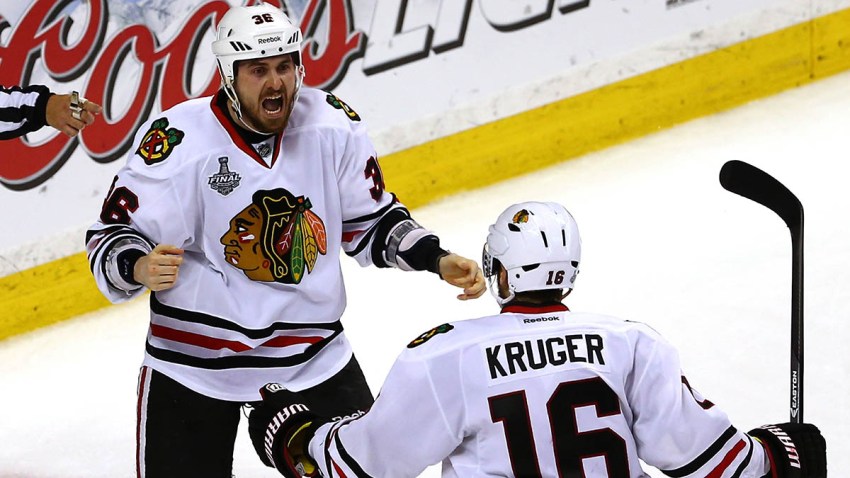 As part of the team's ongoing celebration of the 10th anniversary of their 2010 Stanley Cup championship, the Chicago Blackhawks will welcome back Dave Bolland on Friday as he takes the ice for "One More Shift."
Bolland, who played with the Blackhawks on their 2010 and 2013 Stanley Cup championship-winning squads, will join the Blackhawks on the ice prior to the national anthem on Friday. The team will also show a tribute video to the center's career with the team, according to a press release.
Bolland racked up eight goals and eight assists during the team's Cup run in 2010, and played an iconic role in the team's 2013 Stanley Cup victory, scoring the go-ahead goal to cap off the "17 Seconds" rally that delivered the team their second championship in four seasons.
In all, Bolland scored 70 goals and dished out 98 assists in 332 career games with the Blackhawks over seven seasons.
The celebration of the 2010 championship will take place throughout the 2019-20 season, games on Nov. 21, Dec. 15, and Jan. 7 all featuring stars from that iconic Stanley Cup winning squad.
The Blackhawks will host a big celebration on March 19 to honor the 2010 championship team, bringing back players who were instrumental in the team winning their first Stanley Cup title in 49 years.