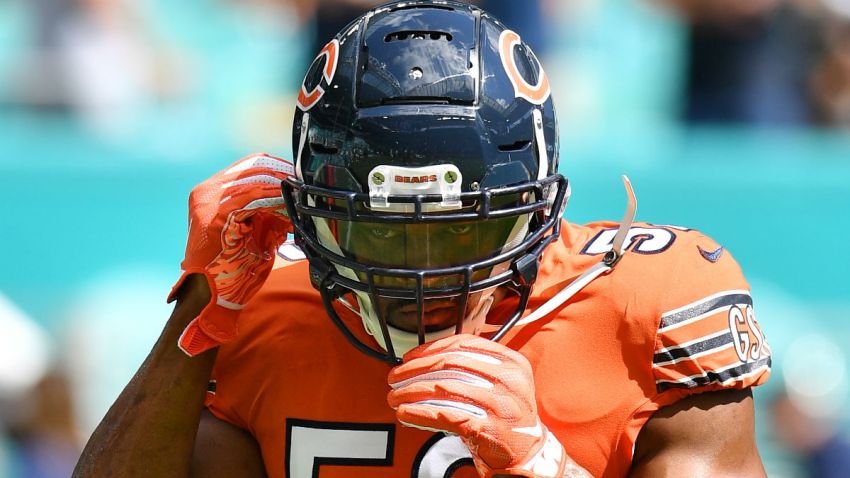 The Chicago Bears will host the Minnesota Vikings on Sunday Night Football, and it will be a rare opportunity for the team to showcase themselves on the national stage.
The game, which will be played at Soldier Field and will air on NBC 5 Chicago, will not only determine which team is in the lead of the NFC North division, but it's also the first time the Bears have hosted the showcase Sunday night game since 2012.
The Bears have played in Sunday night games since that contest, a 13-6 loss to the Houston Texans at Soldier Field, but all seven of the games have been on the road, with the Bears dropping four of those seven contests.
This time around, the game will be a big one for the team, as they will be trying to extend their division lead over the Vikings. The Bears currently have a half-game lead over the Vikings, and a win would not only extend that advantage, but would also give the Bears the early tiebreaker over Minnesota in the standings.
Kick-off for the game is scheduled for 7:20 p.m.