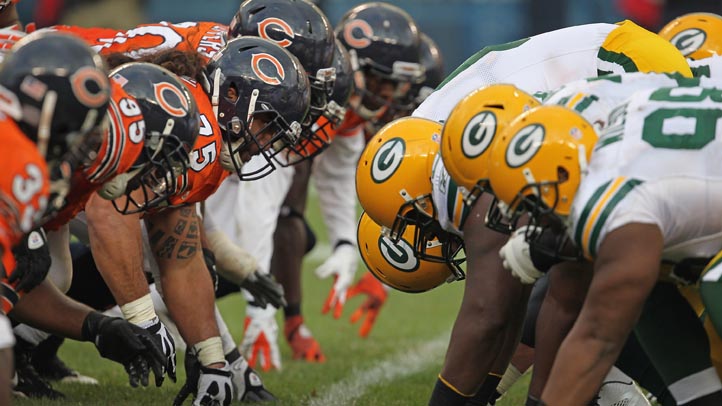 The Chicago Bears and the Green Bay Packers will take their storied rivalry off the football field and onto the golf course.
The two teams will compete in a Ryder Cup-formatted event called
Rivalry Cup 2012
to raise money for their respective charities: Bears Cares and the Green Bay Packers Foundation. The event will be held at the Medinah Country Club's course No.3- host venue of the
2012 Ryder Cup
.
A lineup of past and present players and coaches for the Bears and Packers will square off in a series of Four-Ball and singles play. The event will include a reception and a program featuring a Q&A with the competitors hosted by
Jeff Joniak, Voice of the Chicago Bears on Newsradio 780 and 105.9 FM WBBM, and Wayne Larrivee, announcer on Newsradio 620 WTMJ's Green Bay Packers Radio Network
.
The teams will get their chance to clinch the win for charity and bragging rights on Monday, June 18. Tee times begin at noon and the event program convenes at 6 p.m.
Want to see the two teams duke it out on the golf course? Get more information and access to limited tickets
here
.