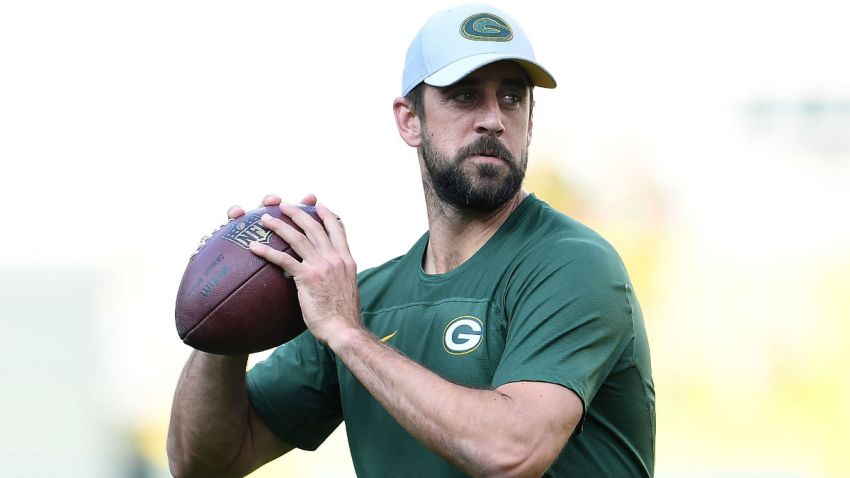 Green Bay Packers quarterback Aaron Rodgers was carted off the field during Sunday's game with the Chicago Bears after suffering an apparent injury.
According to the Packers, Rodgers suffered a knee injury on the play, and his return was questionable, but he returned to the field to start the third quarter.
Rodgers was injured as he dropped back in the pocket during the second quarter. He was going to the ground when he was landed on by Bears defender Roy Robertson-Harris, and immediately grabbed his left knee.
After being examined in the Packers' medical tent, Rodgers was taken on a cart back to the team's locker room.