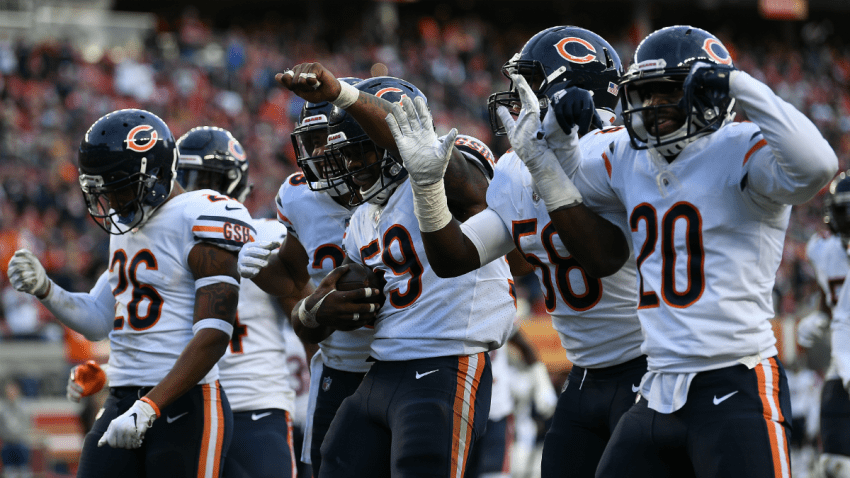 The Chicago Bears kept their hopes of a first round playoff bye alive on Sunday - so you know they had to celebrate in style.
They've made their post-game locker room parties a tradition this season, calling it "Club Dub." [[503448661, C]]
Sunday's 14-9 victory over the 49ers was no different, as a video the team posted on Facebook and Twitter on Monday shows.
"When you're rolling with Tru, you're in," the video is captioned, beginning with a shot of quarterback Mitch Trubisky headed into the locker room.
"Oh you can't come in here, can you?" Trubisky asked the cameraman, who says he actually can.
"Oh you can?" Trubisky says, adding, "Club Dub is open." [[503415231, C]]
The win puts the Bears at a record of 11-4, with a chance to clinch a first round bye with a victory over the Minnesota Vikings next week.