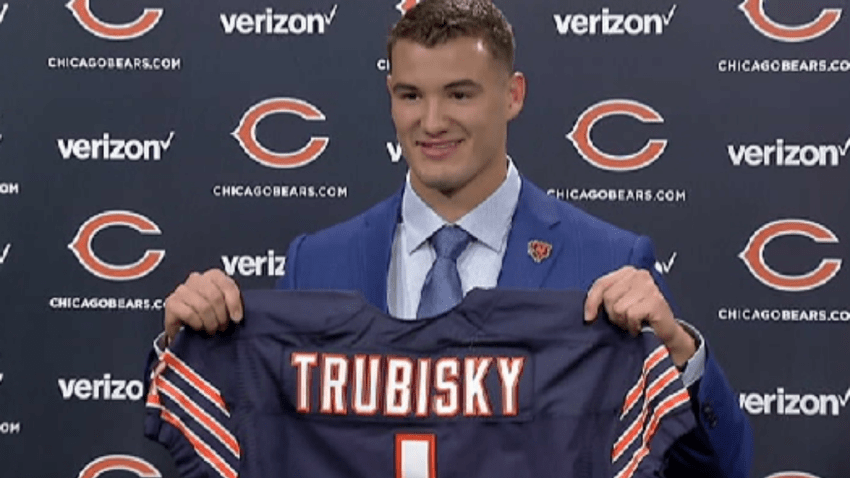 The Chicago Bears will kick off their 2017 training camp in Bourbonnais on Thurs., July 27, the team announced on Thursday.
The Bears, who finished 3-13 last season and had one of the worst records in the NFL, will gather in Bourbonnais' Olivet Nazarene University for their training camp at the end of July.
For the first time, the Bears will require that fans have tickets in order to get into training camp practices in Bourbonnais. The tickets are free, but they must be claimed by visiting ChicagoBears.com/camp prior to the workouts.
The team will host 10 open practices at the school, with two more practices that are closed to the public.
The team will also host their annual Family Fest event at Soldier Field on Aug. 5, according to their training camp schedule.
Here is the full schedule of practices that are open to the public:
*Bold face = new times
July 29: 10:30 a.m.
July 30: 10:30 a.m.
July 31: 11:30 a.m. (no pads)
Aug. 2: 11:00 a.m.
Aug. 3: 10:30 a.m.
Aug. 5: Family Fest (Soldier Field) 3 p.m.
Aug. 7: 11:00 a.m.
Aug. 8: 10:30 a.m.
Aug. 12: 12:05 p.m. (no pads)
Aug. 13: 10:30 a.m.
There are several special days on the schedule as well, including a Back to School Fair on July 29, Ladies Day on Aug. 2, and Blue and Orange Day on Aug. 13.