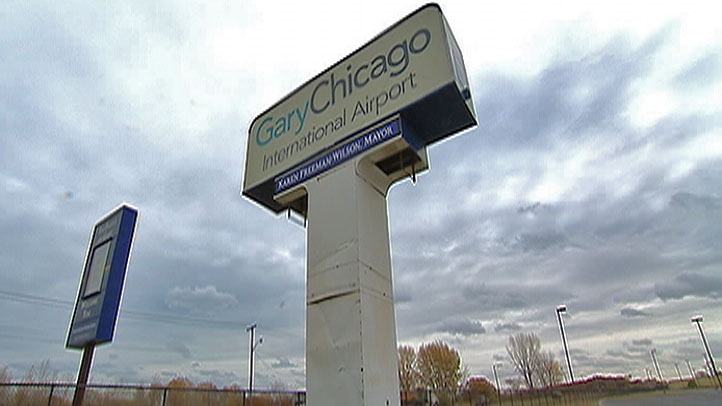 Five airports in Illinois, as well as those in Kenosha, Wis., and Gary, Ind., are among the 149 airports around the country that will lose air traffic control facilities starting early next month.

Waukegan Regional Airport, St. Louis Regional Airport, the Central Illinois Regional Airport in Bloomington, Decatur Airport, and Southern Illinois Airport in Carbondale. Gary/Chicago International Airport and Kenosha Regional Airport will also lose controllers.
The Federal Aviation Administration is also still considering eliminating overnight shifts at 72 air traffic facilities, including some at major airports like Chicago's Midway International and General Mitchell Airport in Milwaukee. There was no word Friday on when a decision will come.

The move comes in attempt to trim hundreds of millions of dollars from the FAA budget. The closures will not force the shutdown of any of the airports, but pilots will be left to coordinate takeoffs and landings among themselves over a shared radio frequency with no help from ground controllers. All pilots are trained to fly using those procedures.

Airlines have yet to say whether they will continue offering service to airports that lose tower staff. Any scaling back of passenger service could have major economic impact for communities. Allegiant Airlines is the only commercial carrier to fly out of GCIA. The Times of Munster reported earlier this month that the airline would consider to continue flights to airports with closed towers on a case-by-case basis.

Gary airport Project Manager Bob Gyurko said the airport could hire its own tower operators but said it would be difficult for airport administrators to come up with the $350,000 to $500,000 needed to do so.
The plan has raised concerns since a preliminary list of facilities was released a month ago. Those worries include the impact on safety and the potential financial effect on communities that rely on airports to help attract businesses and tourists.
"We will work with the airports and the operators to ensure the procedures are in place to maintain the high level of safety at non-towered airports," FAA Administrator Michael Huerta said in a statement.

The FAA is being forced to trim $637 million for the rest of the fiscal year that ends Sept. 30. The agency said it had no choice but to subject most of its 47,000 employees, including tower controllers, to periodic furloughs and to close air traffic facilities at small airports with lighter traffic. The changes are part of the across-the-board spending cuts known as sequestration, which went into effect March 1.
All of the airports targeted for tower shutdowns have fewer than 150,000 total flight operations per year. Of those, fewer than 10,000 are commercial flights by passenger airlines.
Airport directors, pilots and others in the aviation sector have argued that stripping away an extra layer of safety during the most critical stages of flight will elevate risks and at the very least slow years of progress that made the U.S. aviation network the safest in the world.
The 149 air traffic facilities slated to begin closing on April 7 are all staffed by contract employees who are not FAA staffers. There were 65 other facilities staffed by FAA employees on the preliminary list of towers that could be closed. A final decision on their closure will require further review, the FAA said.
Copyright AP - Associated Press