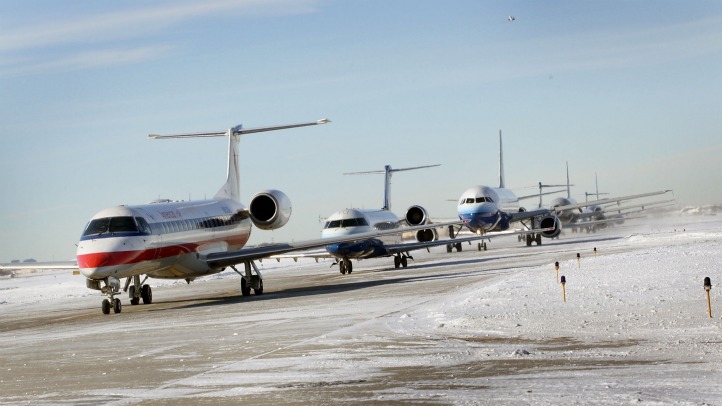 The city of Chicago has managed to head off an insurrection by airlines that threatened the future of the multi-billion dollar expansion of O'Hare Airport.

Mayor Daley appeared at a news conference Monday morning with representatives of United and American airlines. They announced a resolution of the squabble, which saw the city and the airlines facing off in court.

At issue was the airlines' funding of runway improvements at O'Hare. They maintained the improvements no longer were on their radars due to reduced traffic during the economic downturn.

The $1.17 billion agreement announced Monday will "allow the O'Hare Modernization Program to move forward, add runway capacity and prevent flight delays from growing to unacceptable levels," according to a Chicago Department of Aviation statement.

"This is a wonderful day for Chicago," Daley said. "You have to build for the future. You don't build for the present."

Sens. Mark Kirk and Richard Durbin helped to broker the agreement, joined by U.S. Transportation Secretary Ray LaHood.
"This is the next generation of transportation for our kids and grandkids," LaHood said.