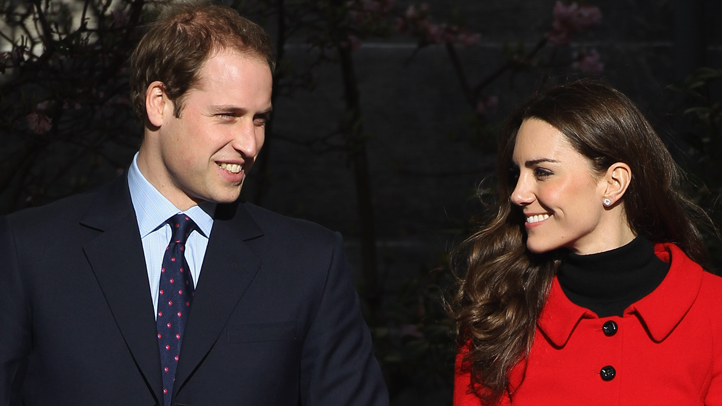 Your invite to the royal wedding get lost in the mail? Ours too. Here's a few ways to celebrate here in Chicago.

CRUMPETS AND COUTURE: High fashion meets high tea as London retailers Karen Millen and L.K.Bennett -- a fave of Kate Middleton -- host this event at the Four Seasons Hotel Chicago at 3 p.m. Friday. The retailers will conduct a fashion show at the upscale event, or head over Seasons restaurant on the 7th level of the 900 North Michigan Shops to watch coverage of the Royal Wedding festivities and nuptials on large flat screens. Tickets are $55 and available here.

A ROYAL AFFAIR: Blokes & Birds English gastropub celebrates William and Kate's nuptials with a viewing party for those who don't want to wake up at 4:30 a.m. to watch it live. Enjoy half-pints of Wells Bombardier for $3, traditional Pimm's Cup cocktails for $6, complimentary cucumber sandwich amuse and all-you-can-eat Fish & Chips for $10. 7 p.m., 3343 North Clark St, NO COVER

WATCH PARTY: Catch a rebroadcast of the royal wedding at Randhurst Village AMC Theatres in Mount Prospect (101 E Euclid Ave) at 12:30 p.m. Friday. Complimentary tea and crumpets will be offered and the first 100 people in the door get a free ticket, popcorn and drink coupon. Seating is limited to 200 seats.

HIGH TEA: Drake Hotel's Palm Room has served tea Queen Elizabeth and Princess Diana, so it makes sense that Friday afternoon's tea service would be the hottest ticket in town. The noon service features a fashion show by some of Chicago's top milliners, and the 3:30 service features a bridal show by Giselle Couture. You may have to get on the waiting list for this one. Call 312.932.4619 for reservations.
Visit msnbc.com for breaking news, world news, and news about the economy