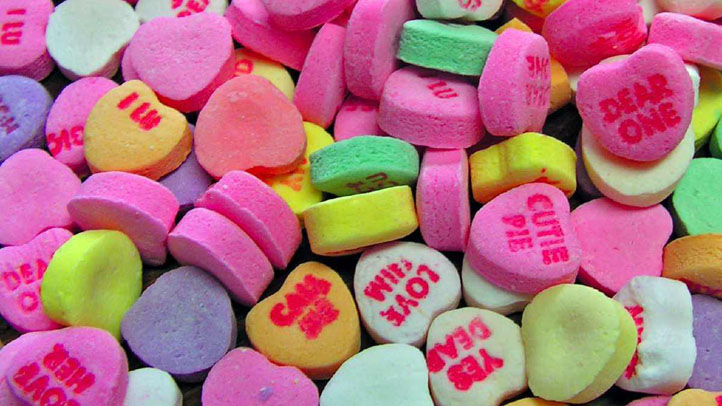 It's Valentine's Day, which is supposed to be a day when you share your feelings with the ones you love. Here at Grizzly Detail, we're using this day to open our hearts to the Bears.

Matt Forte -- Be Mine: The Bears have to decide by Monday if they want to use the franchise tag on Forte. What would be best for the team is figuring out how to keep Forte long-term while also paying him in a way that is fair to both Forte and the Bears. If they need to use the franchise tag to do that, then they should, but it shouldn't just be a band-aid to keep him around for one more year.

Jay Cutler -- Cute Stuff: Not so much just for you, but for your burgeoning family. With you and Kristin engaged and a baby on the way, you're sickeningly adorable. Congratulations, CutCav and CutCav-to-Be!

Julius Peppers -- Hug Me! Or more specifically, hug the quarterbacks of the world. Give them a nice big hug when they're trying to throw a pass. Give them a big ol' hug. You know who really wants a hug? Aaron Rodgers. He wants a hug so bad that you should spend much of your offseason practicing just so you can give him several hugs when the Bears play the Packers.

Brian Urlacher -- Ever After: Though your numbers have held up, Brian, we know you won't stay at Pro Bowl levels forever. It's OK. With as many years as you've put in wearing navy and orange, you are forever a Bear.

Grizzly Detailers -- Love You: Cheesy? We know. But this site would not exist without our readers, and we love each and every one of you. Have a wonderful Valentine's Day, and stick with us through the offseason. We promise tons of fun.
Copyright FREEL - NBC Local Media