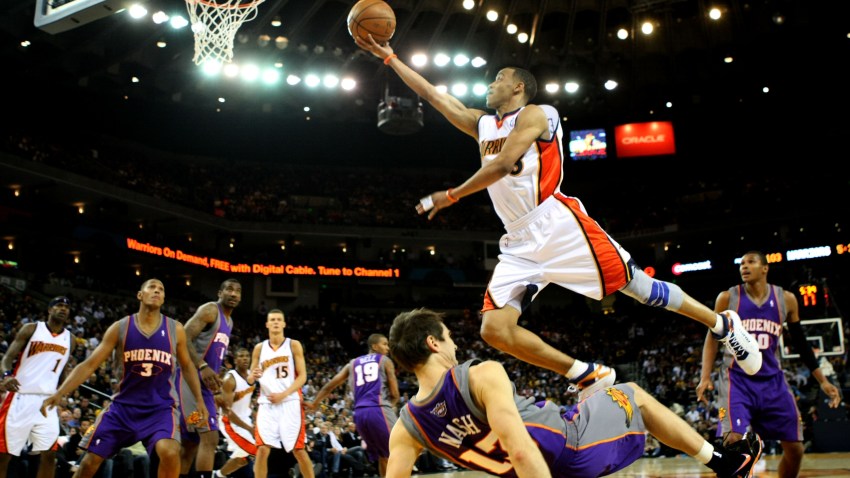 While he has shown flashes of the All-Pro form that he has achieved in his NFL career, Chicago Bears defensive end Julius Peppers still has work to do if he is going to be the player that the Bears need him to be.
Peppers had arguably his best game of the year against the Washington Redskins in Week 7, racking up seven tackles in the game, and he was around the pocket all afternoon. Despite the fact that he didn't pick up any sacks (and he only has one on the season), he was able to get more speed off the edges in that game than he has most of the season, and it was a good sign going into the bye week that he was beginning to round into form.
That ability to win 1-on-1 battles is going to be especially critical for Peppers this week as the Bears go up against the Green Bay Packers. Quarterback Aaron Rodgers is incredibly efficient when he gets time in the pocket, and even when he doesn't, he is able to scramble around and extend plays with his feet, so it's imperative for a team to be able to get pressure on him.
Compounding matters is the fact that the Packers have an excellent running game for the first time in years. Eddie Lacy has given them a back that can both beat guys with his power as well as his speed and elusiveness, and he is going to be a headache for the entire Bears line on Monday night. Add into that the play lately of James Starks, and that 1-2 punch is going to be difficult to stop.
With so many different looks that the Packers can throw at teams, getting pressure from the edges will be crucial to get Green Bay off its game. The Packers have two offensive tackles in David Bakhtiari and Don Barclay that aren't exactly world beaters, and the 17 sacks that the Packers have allowed in seven games speak to the trouble they've had in that area. If Peppers is going to bring up his sack total, then he has to be able to beat guys like Bakhtiari and Barclay off the snap.
Making matters worse for Peppers and company, the linebackers likely aren't going to be able to give them much support in their efforts to generate pressure. With Rodgers' lightning quick release, as well as Lacy's ability to sniff out running lanes, guys like Jon Bostic and Khaseem Greene are going to be too focused on stopping ball movement to be of much use in terms of dialing up blitzes.
That extra onus on the front four isn't an easy burden to bear, considering the injuries up the middle of the line to Henry Melton and Nate Collins, as well as the continuing battles that Stephen Paea (turf toe) and Shea McClellin (ineffectiveness against the run) that various members of that line are having to deal with.
As for Peppers, he has got to step up as a veteran member of a banged up offense and have a big game against the Packers. If he can, and if he is able to make Rodgers' life a living nightmare on Monday night, then the Bears will have a chance to win. If he can't, and reverts back to the player he has been so often this season, then the Bears are in trouble.