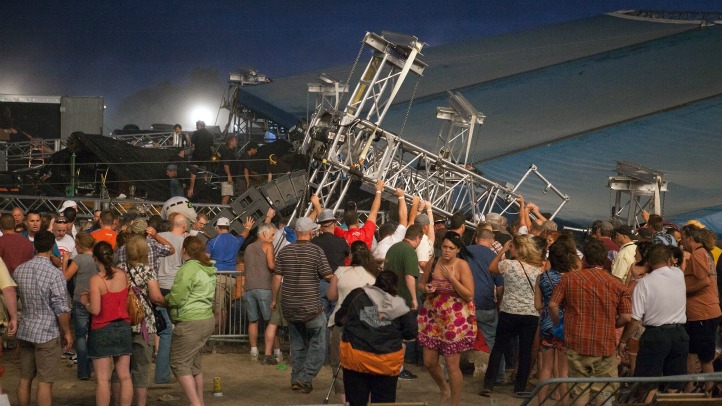 Indiana State Police are investigating the theft of wreckage from last year's deadly state fair rigging collapse stored in an Indianapolis warehouse under a court order.
Capt. Dave Bursten says coiled steel cables that were part of the rigging that collapsed and killed seven people were stolen over the weekend from the warehouse. The thefts were discovered Monday and remain under investigation.
Bursten says investigators believe the thieves weren't targeting the stage wreckage but were searching for metals to sell.
He says the warehouse's electrical wiring was stripped by the thieves when they likely noticed the steel cables.
Kenneth J. Allen is an attorney for some of the collapse victims. He calls the theft troubling because the cables could be evidence in lawsuits over the collapse.
Copyright AP - Associated Press