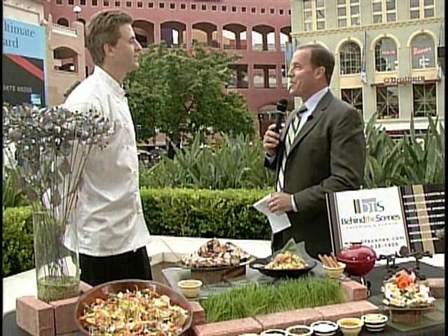 There has been plenty of reaction from players, coaches, and fans in the day since the Chicago Bears officially announced they would be parting ways with kick return specialist Devin Hester, but some of the more interesting thoughts on the subject came courtesy of linebacker Lance Briggs.

In an interview with David Kaplan and David Haugh on 87.7 The Game on Friday morning, Briggs told the hosts that he didn't feel like the team handled Hester's departure properly.
Here are a couple of quotes from the interview:
Briggs: "I think when you part ways w/star players it should be handled a certain way. But, it doesn't seem to be that way." — David Kaplan (@thekapman) March 7, 2014
Briggs: "But, I expect a tweet that they're parting ways with Lance Briggs whenever that day comes. That's just the way it is." — David Kaplan (@thekapman) March 7, 2014
Briggs had a similar reaction when former head coach Lovie Smith was fired after the 2012 season.

"I was upset and hurt but it's business," he told USA Today. "That was the decision the organization made and that's the decision we have to live with."
The Bears' organization has been the subject of some criticism over their handling of the departures of players over the past few seasons, with Brian Urlacher being the most notable example. In both his case and Hester's however, the team has tried to make the best out of a bad situation and has publically said that they were letting both players go so that they could go out and potentially sign another contract with another team.
As Briggs said, "it's just business," and Bears GM Phil Emery has to try to get his defense resurrected while dealing with some serious salary cap constraints. Briggs will be a big part of that, and judging by the way he responded to the Smith firing and having to take over the leadership reins from Urlacher last season, the veteran linebacker should be just fine by the time training camp rolls around in July.

Hester spent eight seasons with the Monsters of the Midway and racked up 19 return touchdowns in the process.