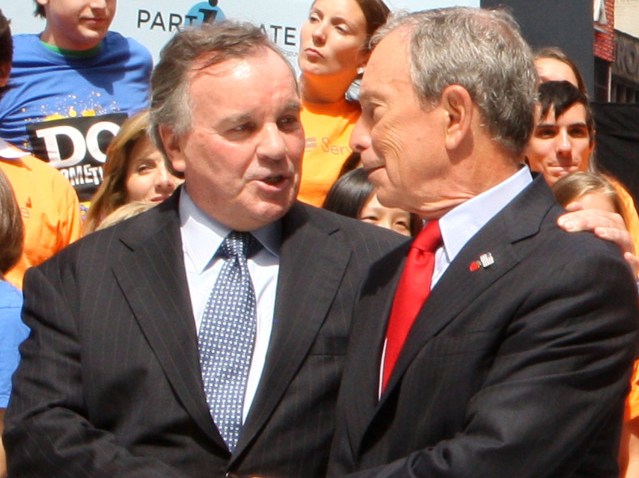 NYC Mayor Michael Bloomberg and Chicago's Mayor Richard Daley came together on Marting Luther King day to congratulate winners of a new "Cities of Service Leadership Grants."
Daley and Bloomberg joined Rockefeller Foundation President Judith Rodin in Chicago to announce grants of $200,000 apiece for 10 cities.
They say the money can be used to hire senior officials dedicated to developing plans to increase volunteerism under the new Cities of Service Coalition.
The coalition is an outgrowth of a New York City program Bloomberg founded last April in response to President Barack Obama's call for increased civic service.
The grants are going to: Chicago; Detroit; Los Angeles; Nashville-Davidson, Tenn.; Newark, N.J.; Omaha, Neb.; Philadelphia; Sacramento, Calif.; Savannah, Ga.; and Seattle.
Because of the big response, another 10 cities will get to do the same.
Copyright AP - Associated Press