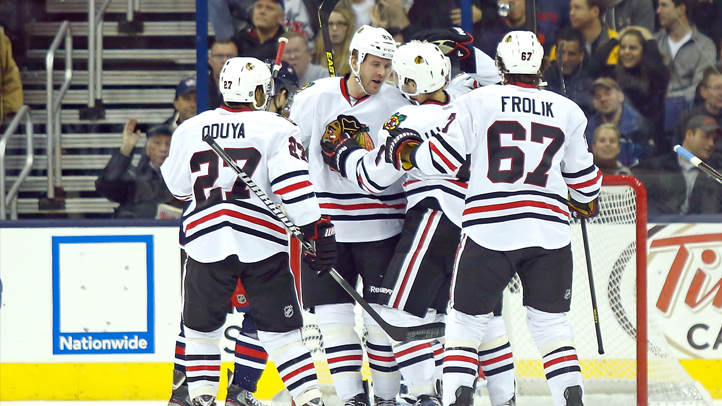 Jonathan Toews scored the game-winner early in the third period and Corey Crawford had 24 saves to help Chicago match the best start in franchise history with a 3-2 victory Saturday night over the Columbus Blue Jackets, running the Blackhawks' record to 5-0-0.
The only other time the Blackhawks began a season 5-0-0 was 1971-72.
Patrick Kane had two assists for the Blackhawks, who have a 40-23-7 record all-time against the Blue Jackets. Crawford, who won for the fourth time this season, was solid all night but particularly when the Blackhawks were a man down.
Steve Mason held his own with 21 saves for the Blue Jackets, who lost their third in a row.