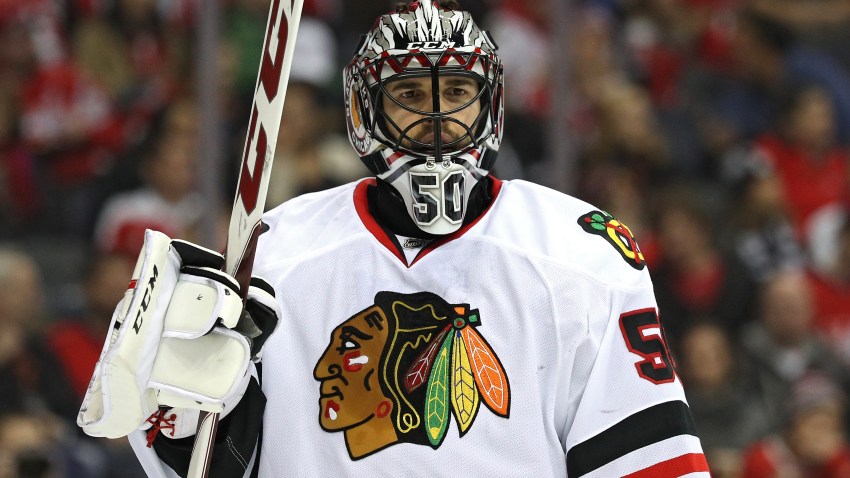 The Chicago Blackhawks, fresh off a loss to the San Jose Sharks that kicked off the second half of their season, will try to find their rhythm again on Thursday night as they take on the lowly Arizona Coyotes.
The Coyotes, who are currently in last place in the Pacific Division, are near the bottom of the league rankings in just about every category, and they are coming off of a 3-2 loss at the hands of the Los Angeles Kings earlier this week.
As for the Blackhawks, things may be better in the standings, but they certainly aren't much better on the ice at the moment. The Blackhawks have lost their last three games in a row, and they've been outplayed badly in the third period of all three games, coughing up nine goals in the final stanza of those contests.
Part of the issue has come as the team's power play unit has struggled, and the numbers are staggeringly bad. In their last eight games, the Blackhawks have scored just one power play goal in 20 opportunities, and thanks to a disjointed attack, they've gotten very little pressure on opponents despite being on the man-advantage.
Even still, the Blackhawks have got to look at the Coyotes as a ripe target to use to get back on the right track. The Coyotes are one of the league's worst teams on both the power play (25th-ranked) and the penalty kill (26th), and the 3.1 goals per game that they give up rank them as the second-worst defensive team in the entire league.
In order to take advantage of that, the Blackhawks will need to look to some of their key contributors to start stepping up. One of those players is Artemi Panarin, who has not scored a goal in his last nine games and has only managed a total of 13 shots on goal in those contests. Another is Patrick Kane, who has been held to just one goal and one assist in his last six games for the Blackhawks.
The Blackhawks' goaltending has to get better as well, as Corey Crawford and Scott Darling have seemingly lost their mojo from earlier in the season. The Blackhawks have given up three or more goals in seven of their last nine games, and when coupled with the struggles of their offense, things have really been hampered by that lack of effectiveness.
The puck will drop in the game at 8 p.m., and the contest will be aired on CSN Chicago.