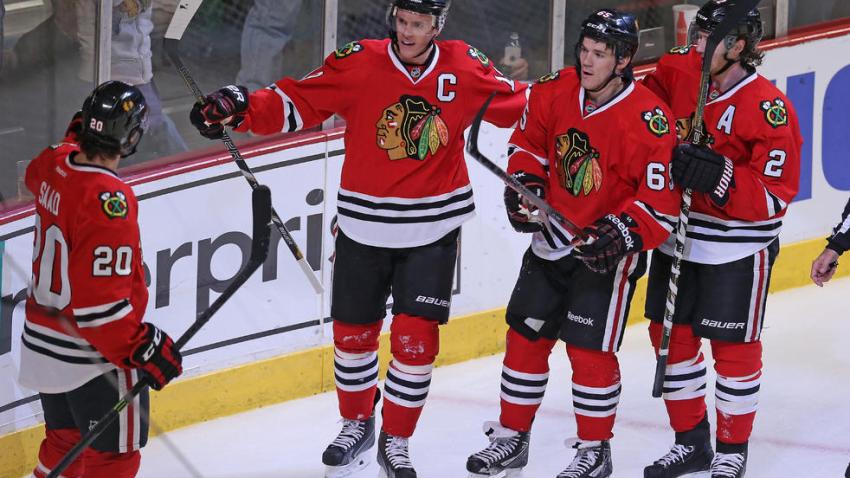 The Chicago Blackhawks may be going through some adversity at the moment, but on Tuesday night they could achieve something worth celebrating.
The Hawks could become the third team in the Western Conference to clinch a playoff berth if they are able to beat the Dallas Stars in regulation in their contest at the United Center Tuesday. If they can win that game, and if the Pittsburgh Penguins can knock off the Phoenix Coyotes out in the Steel City, then the Blackhawks will be heading to the playoffs for a sixth consecutive season.
Even if the Blackhawks are only able to win in overtime, they could still clinch a playoff spot if the Penguins beat the Coyotes in regulation.
As it stands right now, the Blackhawks are seemingly destined to take on the Colorado Avalanche in the first round of the NHL's newly revamped playoff system. As the second and third place teams in the Central, the Hawks and Avalanhe are currently battling it out for home ice advantage in that series.
The way the playoffs work has changed from previous seasons. Rather than seeding all teams 1-8 from the West, the league decided to go with a divisional format when they realigned the conferences before the season. The top three teams in each division are guaranteed playoff spots, with the second and third place teams in each division playing against each other in the first round. The team that wins the division gets to play against one of the two wild card winners, which can come from either division.
The Stanley Cup playoffs begin on Wednesday, April 16.