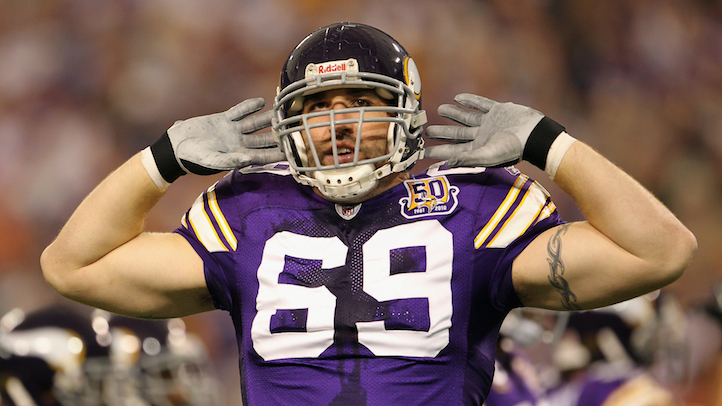 Two weeks ago when the Bears beat the Vikings at Soldier Field, they lost five starters to injury including offensive lineman Lance Louis.
The Vikings Jared Allen laid a hit on Louis that knocked the Bears guard out for the season with a knee injury.
Still Allen doesn't expect retribution this Sunday.
"They had a chance to retaliate during the game" Allen told Chicago reporters Wednesday. "It wasn't malicious, it wasn't ill will."
Allen said he wasn't trying to hurt anyone and the fact that he hit Louis in the upper body and not the knee is proof. "I apologize. You ever want that to happen" Allen said. "I play the game pure, my integrity I don't worry about."
Bears offensive coordinator and former Vikings head coach Mike Tice agrees, no retaliation is necessary --- nor is it encouraged.
"I don't see that happening, there's been no talk of that" Tice explained. "That's not how you play the game, play the game between whistles and when whistles blow and the ball is snapped."
Tice may like his linemen "nasty" but he doesn't teach dirty.
"I don't teach that kind of stuff, never have you never seen stories about my guys chop blocking or anything like that, we don't teach that."