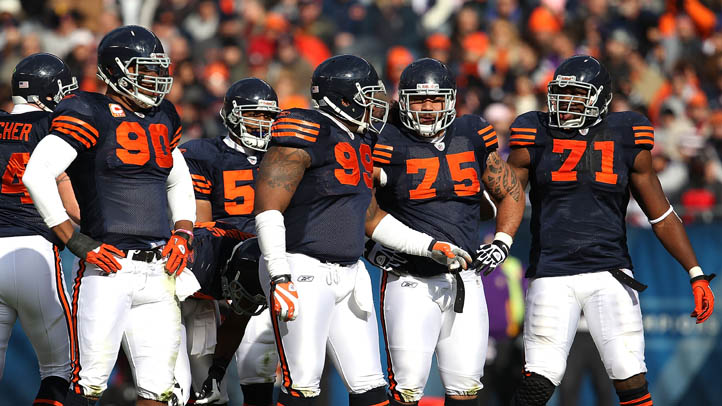 For football fans with cash to spend, game-worn memorabilia can be ultimate prize.
Who wouldn't want to decorate their den with the framed jersey that Jay Cutler wore when leading the Bears to a playoff win over Seattle, or that Julius Peppers wore when sacking Matthew Stafford to help Chicago beat Detroit?

Unfortunately, game worn jerseys and other apparel can still be a gamble. How do you know that Peppers actually wore that jersey? You have to trust the company that sold the gear, right? A certificate of authenticity and a backing from the team helps.
The Chicago Tribune investigated JO Sports, a company that has partnered with the Bears to sell game-worn memorabilia, and found that their record is not so clean. The owner, Jarrod Oldridge, was found guilty in federal court of fraud for marking up jerseys to look more game-worn. He faces 20 years in prison and up to $250,000 in fines.
Other teams have cut ties with JO, but the Bears have no taken action.

That doesn't mean that the game-worn Urlacher jersey on your wall is a fake, but it does mean you should be careful.

With game-worn jerseys costing thousands of dollars, fans need to be careful and research thoroughly every company who provides memorabilia. Ask what kind of processes they use to authenticate. If the price seems too good to be true, it likely is. And in the end, know you're still taking a leap of faith with every purchase you make.
Copyright FREEL - NBC Local Media