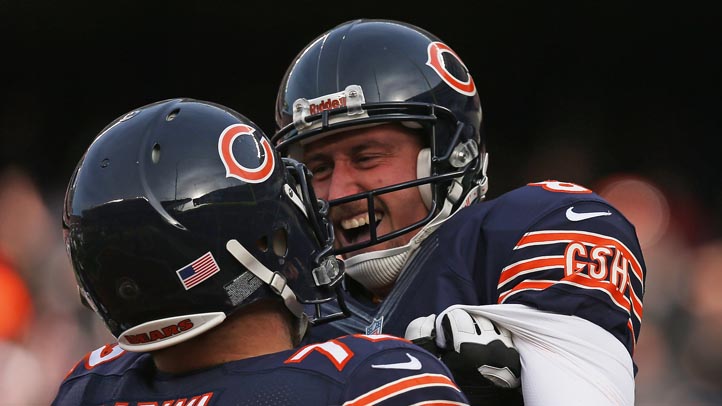 A little after four minutes in the second half Michael Bush scored his second rushing touchdown for a 17-3 lead.

An unconventional two pint conversion happened when Bears holder Adam Podlesh took the snap and ran the ball in.

The Bears saw the Ravens run the same fake PAT and when they got the look they wanted from the Vikings, they went for it. According to STATS, Podlesh is the second Bears punter in franchise history to score points in a game, the only other player being Bob Parsons.

When asked if he could recall the last time he scored a touchdown, Podlesh answered "High school when I was a running back."

The last two point conversion happened with a pass from Jay Cutler to Matt Forte over two years ago when the Bears played Buffalo.